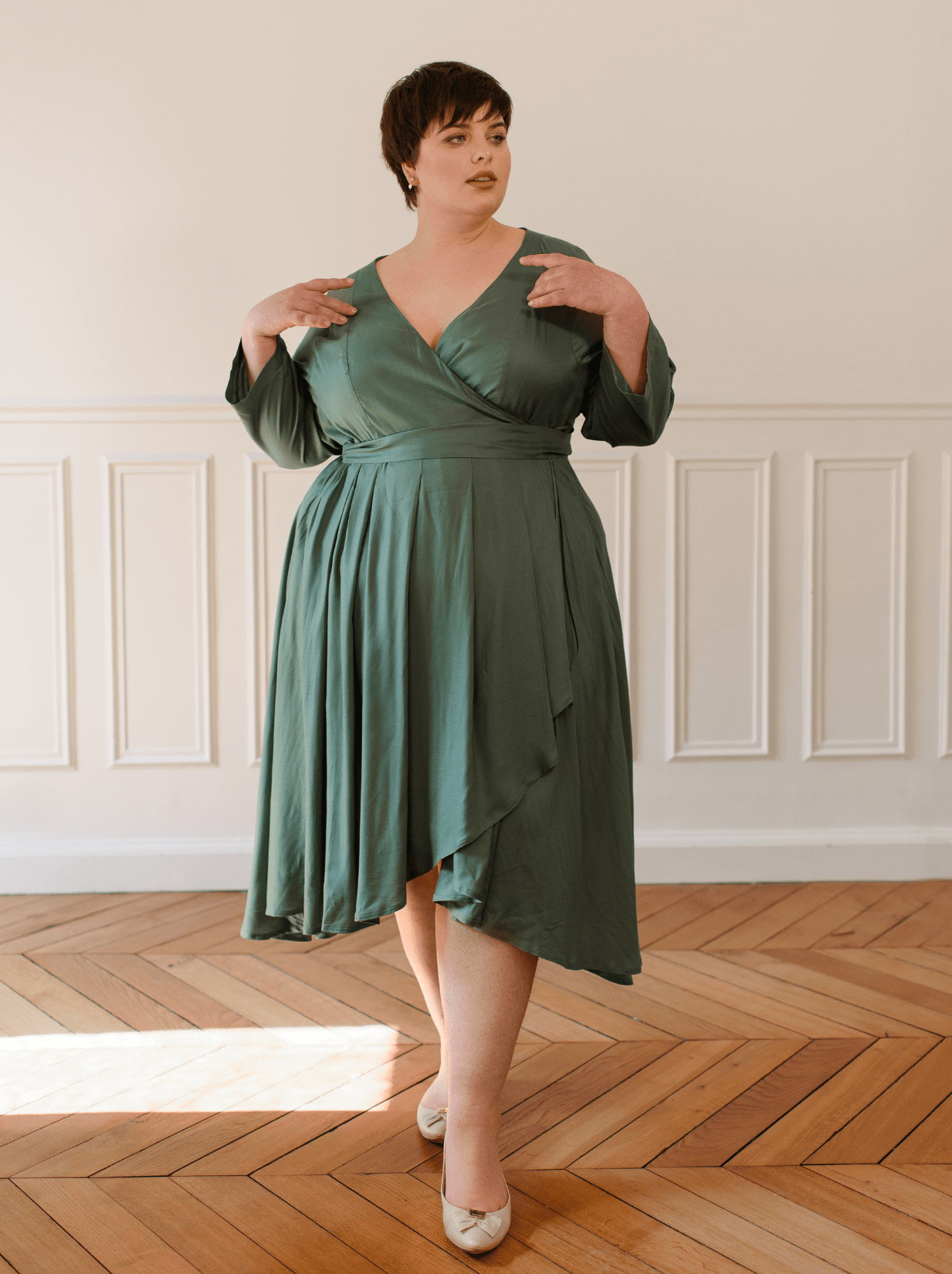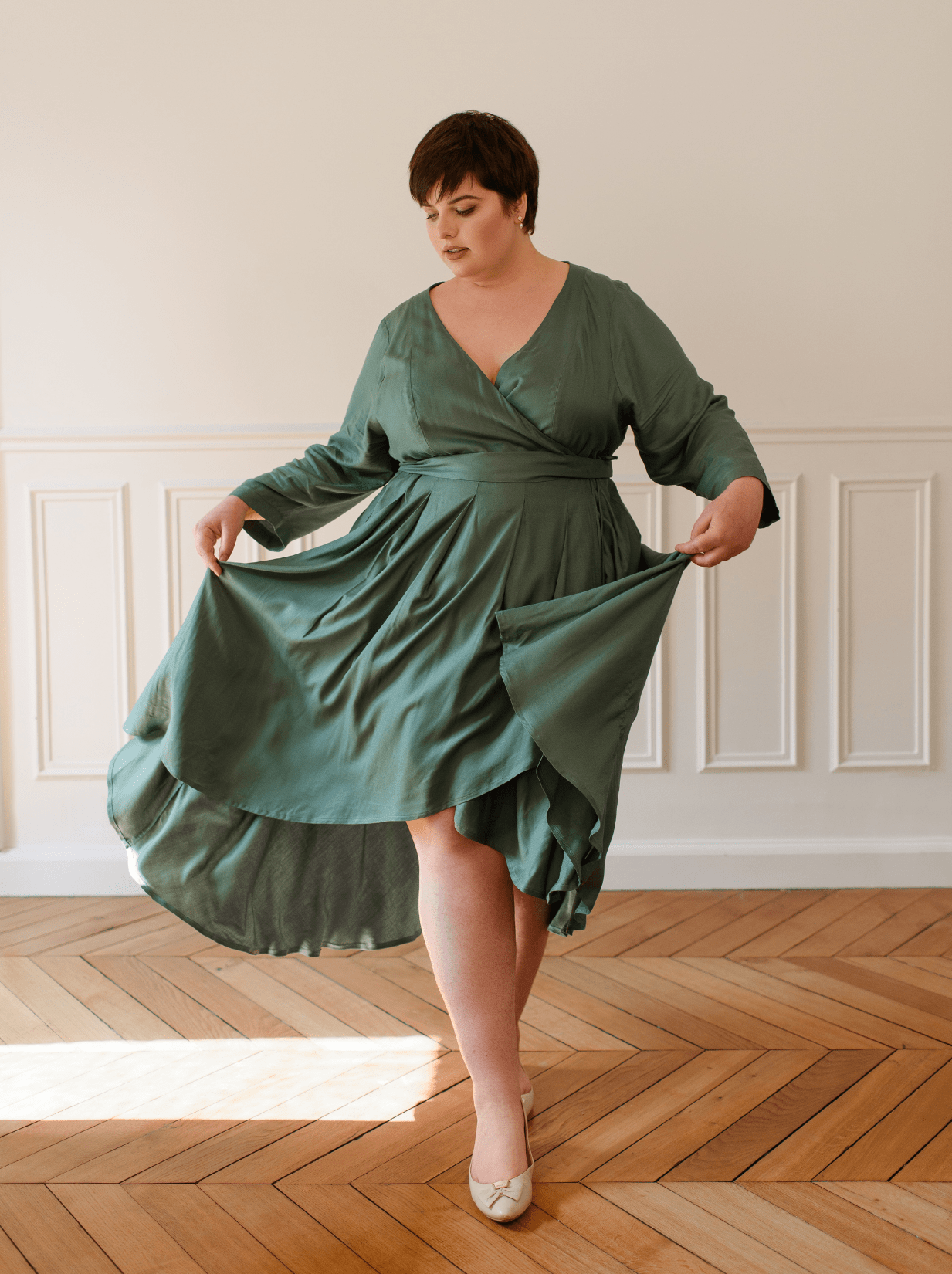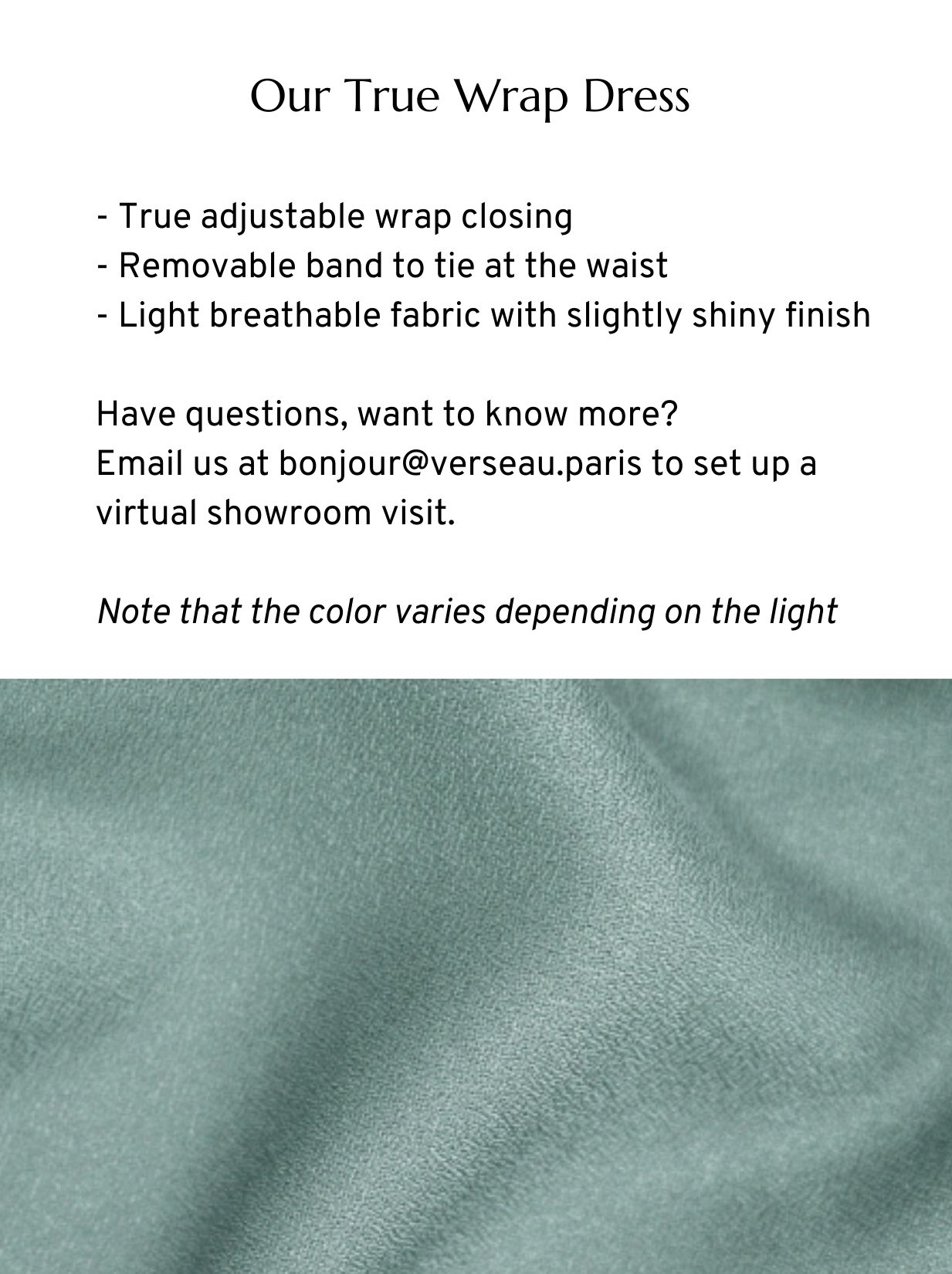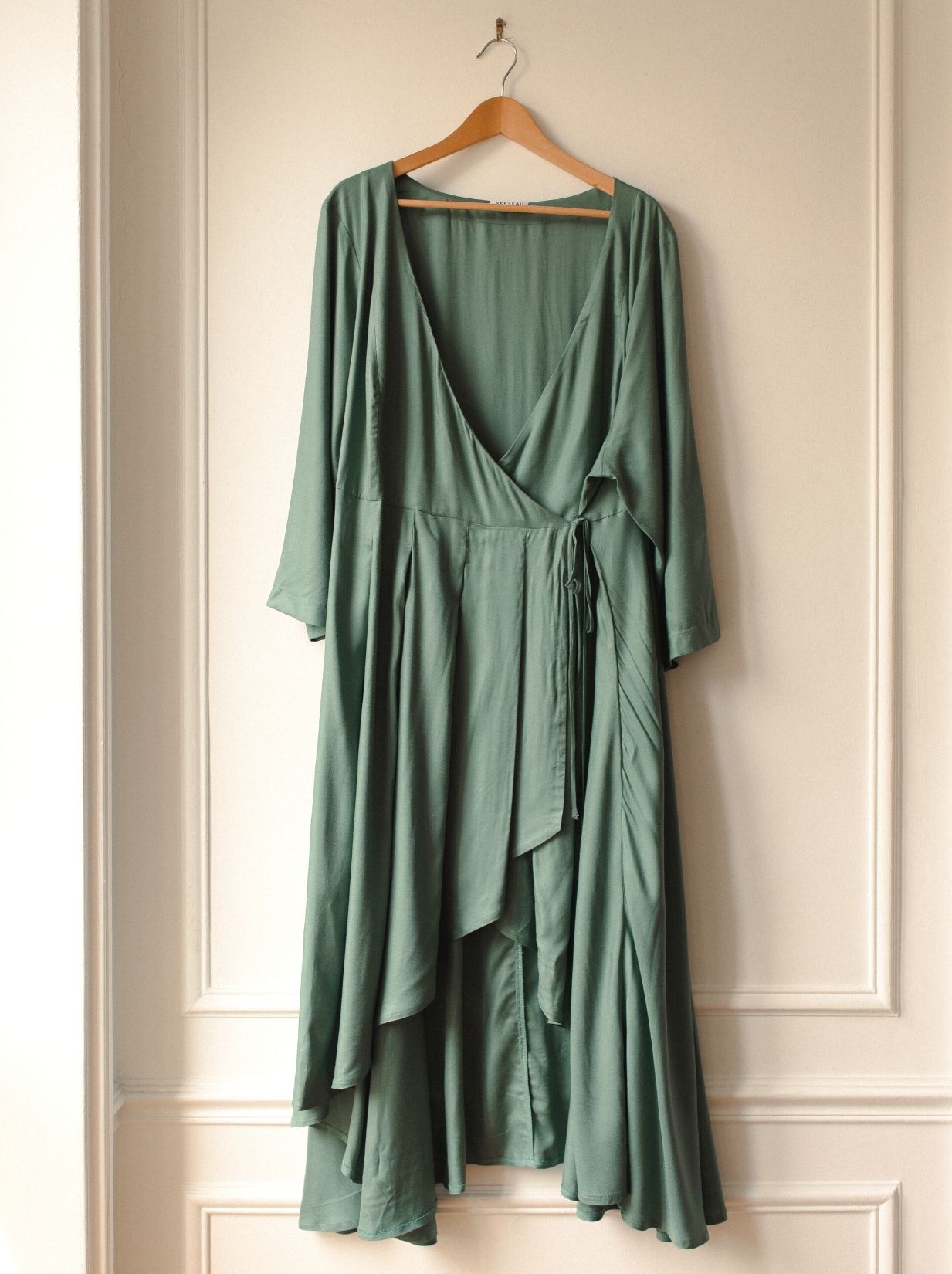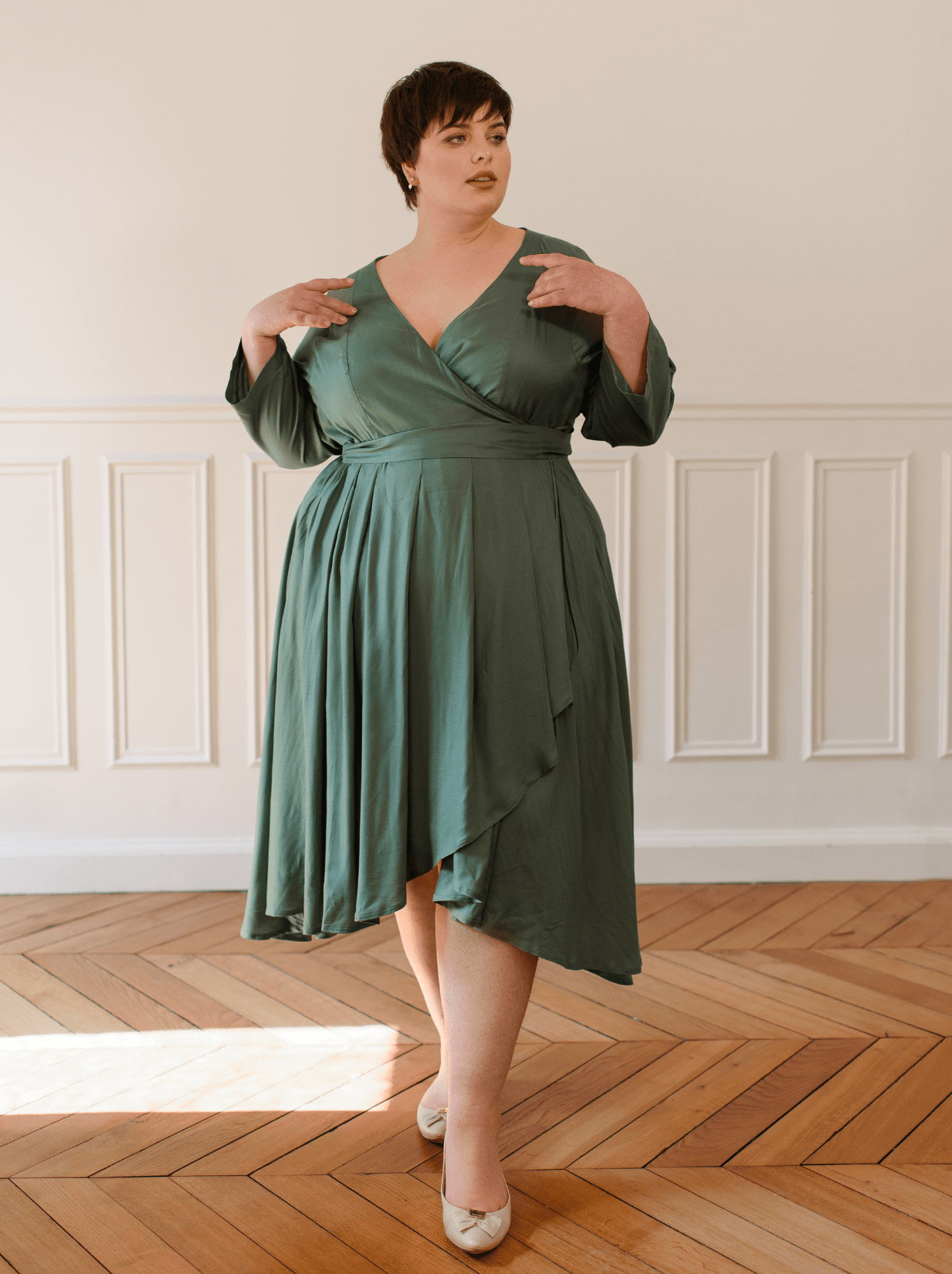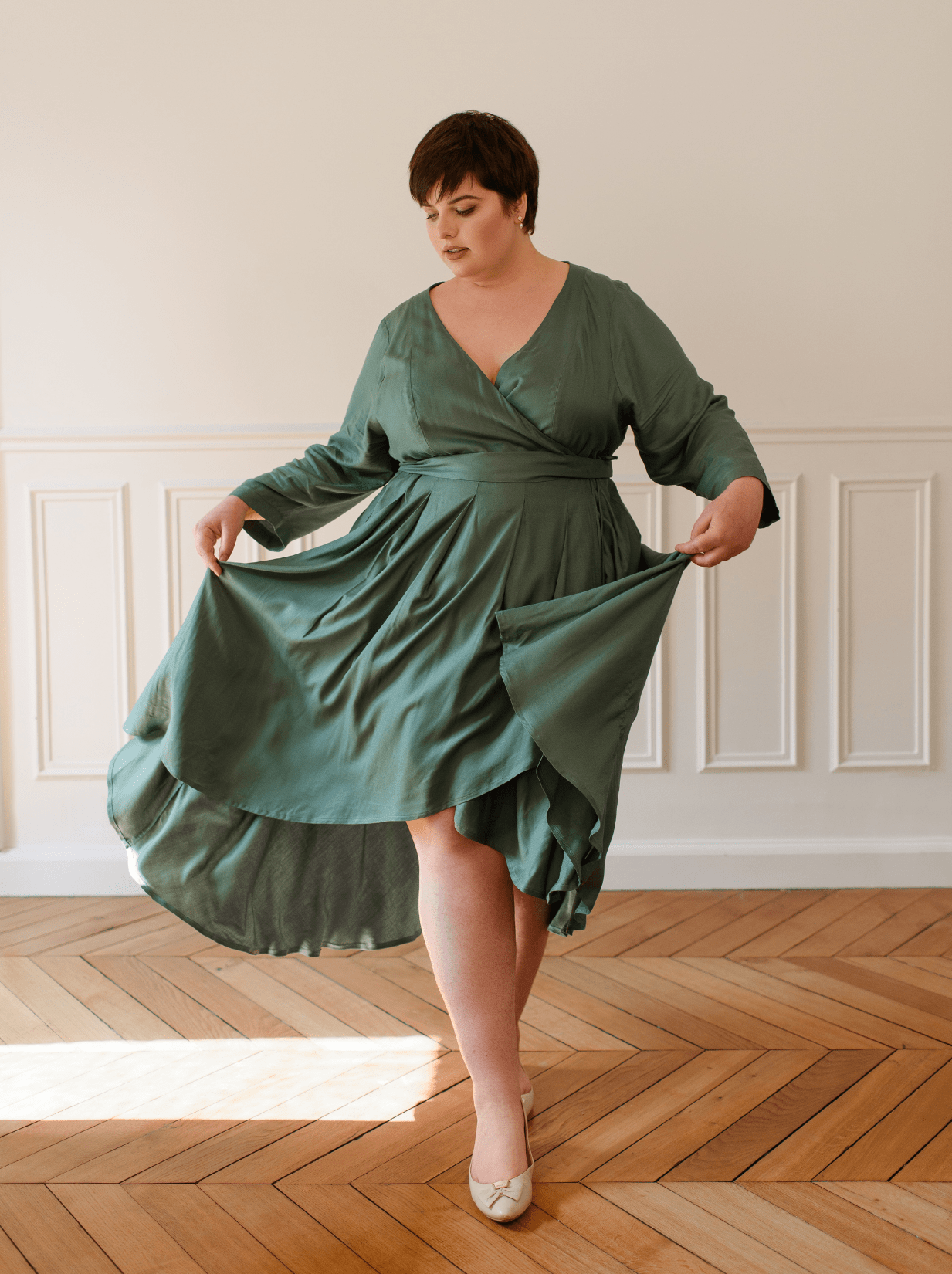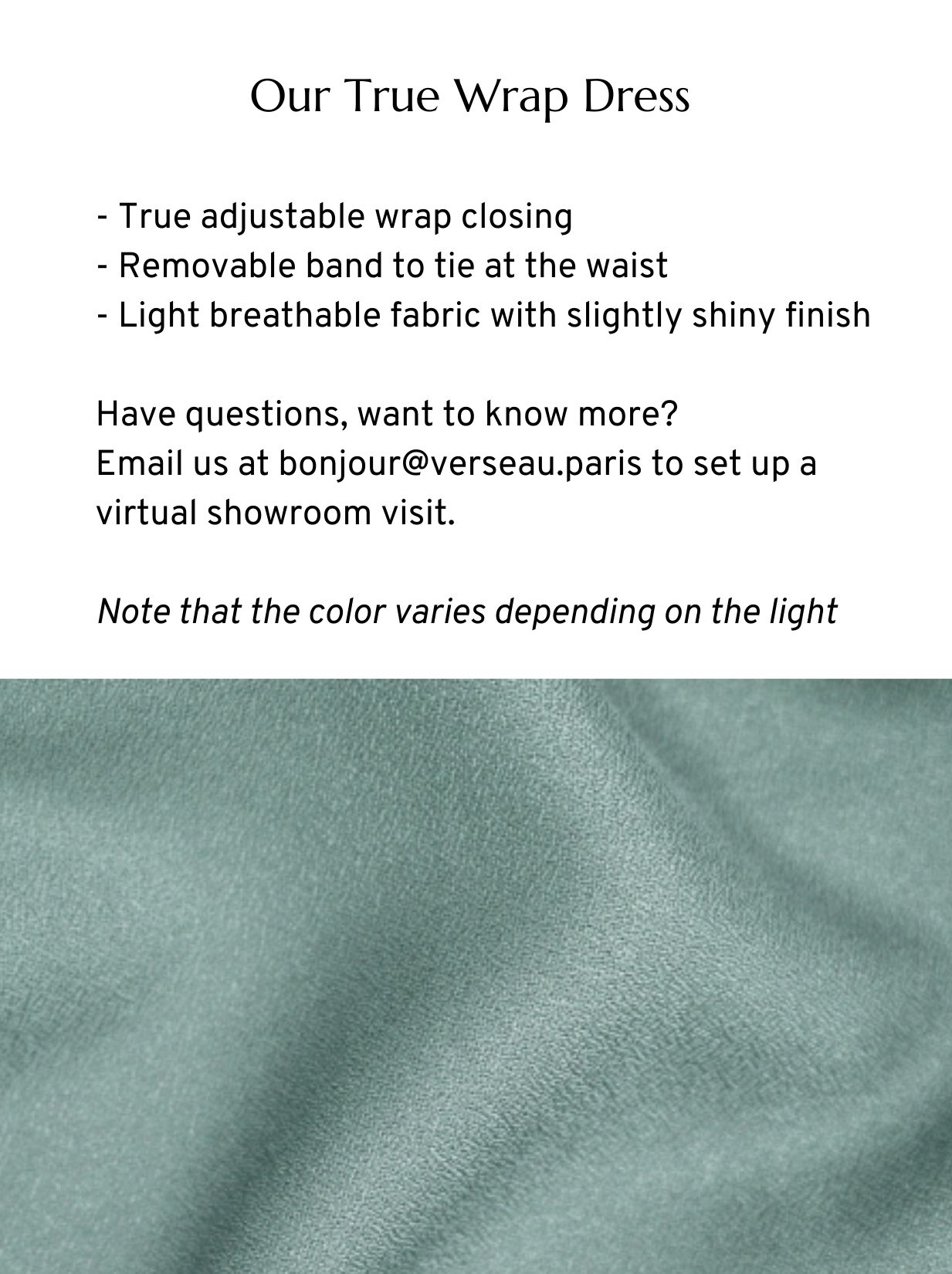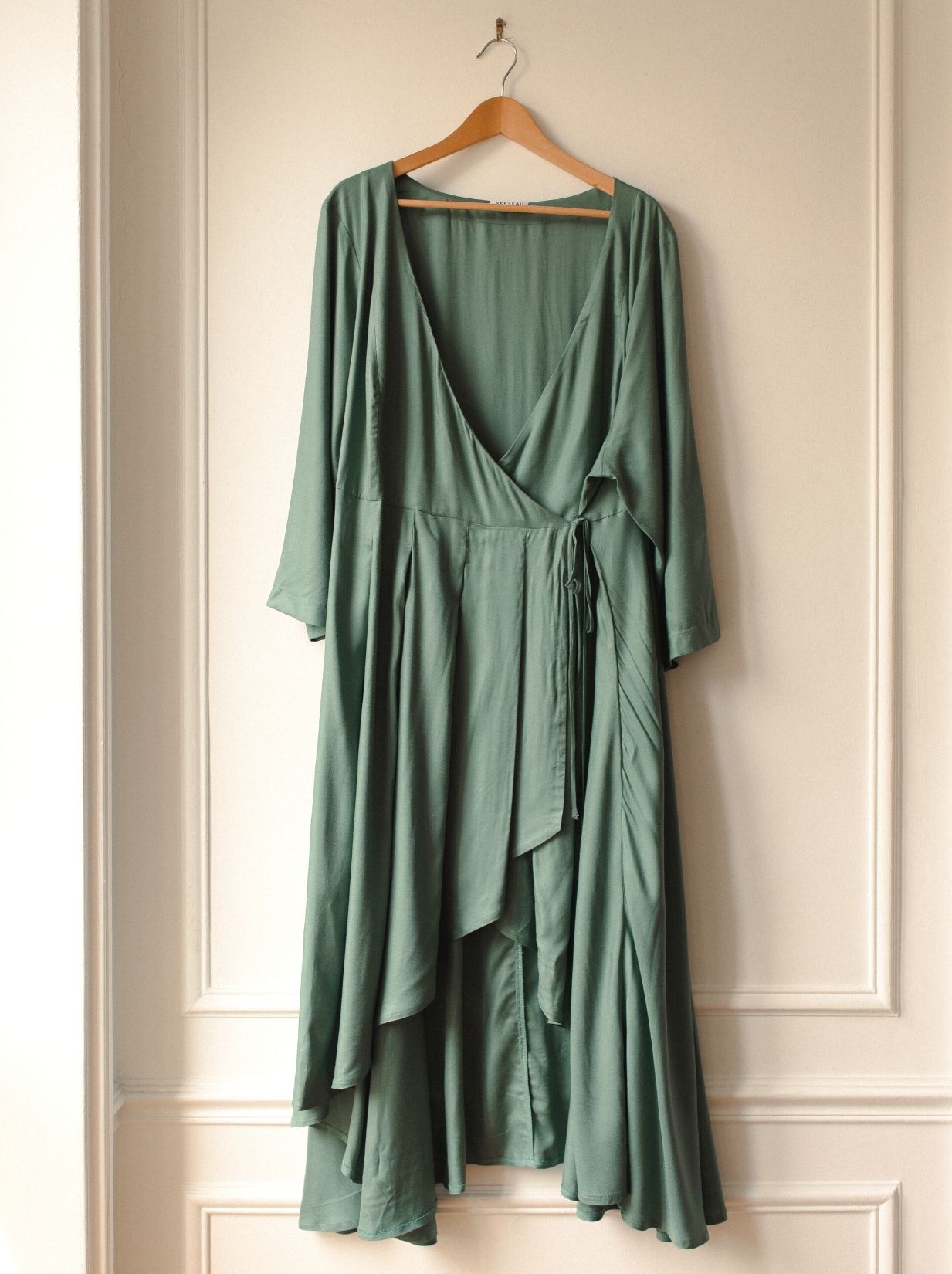 Dress green crêpe
True wrap dress in green crêpe viscose
This is a true wrap dress, you can open it completely to adjust the waist or style it in different ways. Wear it to a wedding, a lunch in the city or to the beach, it's as versatile as it is beautiful. This dress comes in a light green crêpe viscose with a bit of shine. Please not that the color may vary depending on the light.
Made in a light and fluid Lenzing™️ EcoVero™️ and Oeko-Tex certified viscose this fabric is as lovely on you as it is for the planet. It falls beautifully and is comfortable for hot summer days. Viscose is a beautiful fabric, but it wrinkles. We recommend you steam, or iron this dress on low heat, before you take it for a twirl.
This dress has two small bands at the waist, on the inside and one on the outside. This makes it super easy to put on and gives the option to adjust the tightness to your liking. It also comes with a separate, removable belt for a more fitted look. This dress can be styled in many ways, try it with a leather belt and heels of wear with open over biker shorts with sneakers.
Details:
– True wrap closing
– Wide pleated skirt
– Removable band to tie at the waist
– 100% viscose, EcoVero™️ and Oeko-Tex certified
Hosanna is 173 cm tall and is wearing a size 54, even though her normal size is 50. Please not that you can size up for this dress if you want a more looser fit, however it's perfect at it's intended size as well.
Care
Delicate machine wash at low temperature. Do not tumble dry. No bleaching. Steam, or iron at low heat.
Can't find your size or this item is out of stock? This item may be available on pre-order. Email us at preorder@verseau.paris and we will get in contact.

FITTED SILHOUETTE
A fitted silhouette that compliments
the shape of your body

SUSTAINABLE FABRICS
Sustainable exclusive fabrics
OEKO-TEX, GOTS and EcoVero certified

MADE TO LAST
Garments made with longevity
and comfort in mind

ETHICAL PRODUCTION
Made in France, just one hour from Paris,
in limited editions
HOW WE DO IT

FITTED SILHOUETTE
A fitted silhouette that compliments
the shape of your body

QUALITY MATERIALS
OEKO-TEX, GOTS and Ecovero certified, sustainable quality fabrics

MADE TO LAST
Garments made with longevity
and comfort in mind

ETHICAL PRODUCTION
Made in France in a high-end atelier in limited quantities