Clothes in the sizes women wear
We believe clothes should be available in the size women wear, no plus or minus needed. We want to be size inclusive, but we are not there yet.
We currently offer the sizes:
EU 42 – 52
US 12 – 22
UK 16 – 26.
We are working towards more size inclusivity and strive to gather women of all sizes under the same umbrella.
Developed on a real woman
, not a dress form
Our clothes are conceptualized for a size EU 48 (US 18).  This means we designs our clothes and patterns directly on real size 48/50 woman not on a dress form.
The process to get the fit right is extensive as our pattern makers are also costume designers, experienced at tailoring garments to different body types. 
For each garment, we also do size testing on sizes 54 and 44. This means we test at least three sizes to ensure the right fit.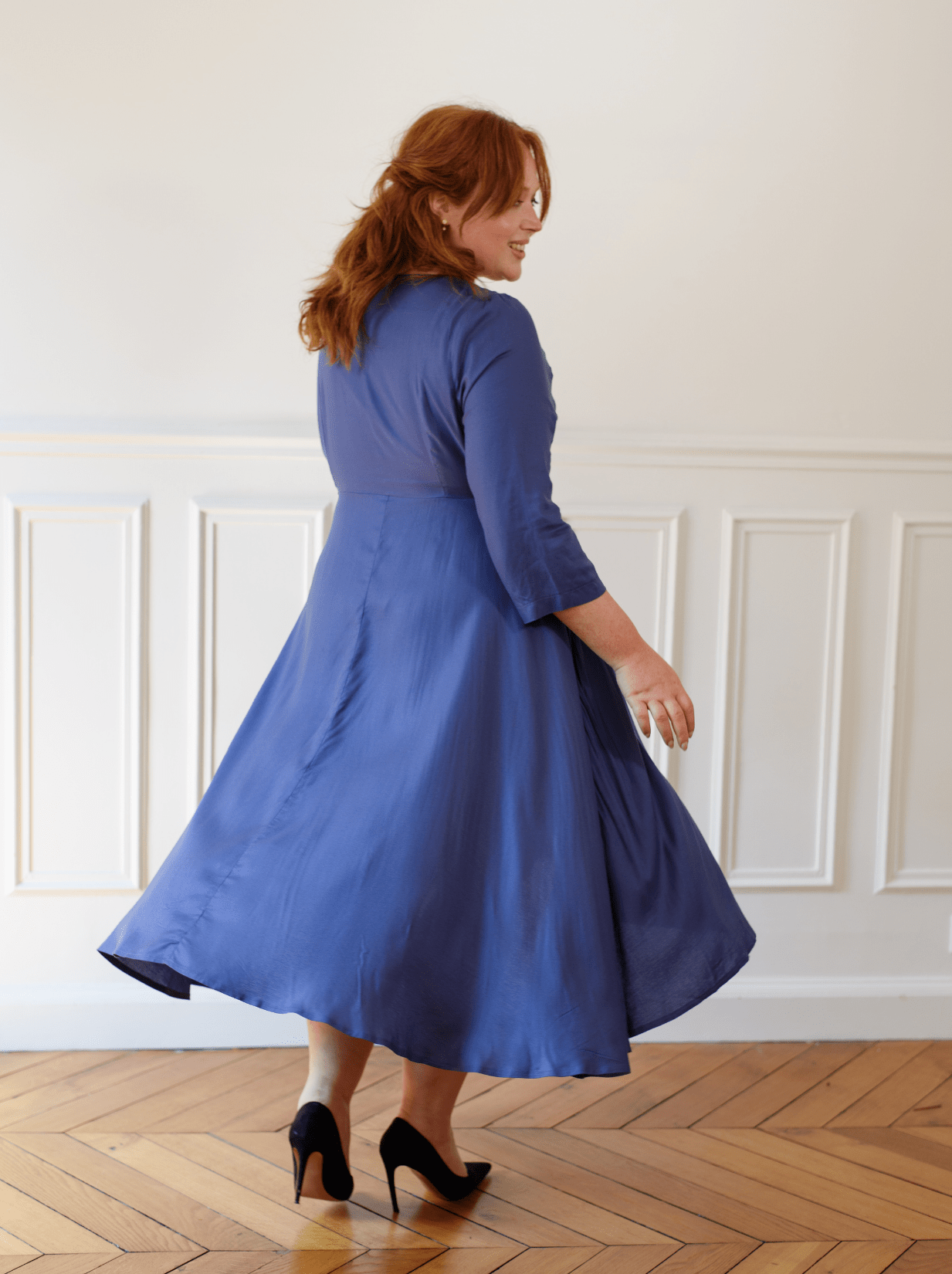 A fitted silhouette
We make clothes with a rather fitted silhouette. We are not so much for a one-size-fits-all. Loosely shaped clothes can fit many body types but a more tailored garment might not, so please consult our size chart here to get the right size for you. 
In the future we want to be able to provide shapes and fits adapted to different body types. 


Share your ideas with us
If you have a specific need or idea for what type of fit and shape we should take into account, tell us at bonjour@verseau.paris or better yet,  take our survey. We would love to talk to you and to know how to better serve you.
DEVOLOPING NEW FASHION
WITH YOU
Verseau Paris started with Andrea, our founder. As a plus size woman, she felt that clothing brands didn't take her needs and wants into account. At Verseau, we are determined to do things differently. Our survey serves that purpose. 
Tell us a bit about you, what you like to wear and what you would like us to make.