A more diverse and inclusive fashion
Verseau is founded by Andrea and Loïc, partners in life as well as partners in business. Andrea is from Sweden and Loïc from Central African Republic. Together the couple wants to bring their values of inclusion and diversity to fashion. 
As a plus-size woman, Andrea finds the size excluding culture in Fashion hard to understand. Having worked almost 10 years in French tech start-ups where the focus was on customer experience and innovation, she could not wrap her mind around the fact that companies would exclude people based on something as trivial as size.
Parisian chic meet Scandinavian minimalism
Coming to France, Andrea fell in love with the Parisian style. Verseau Paris is a combination of her admiration for the effortless, chic French way of dressing with a Scandinavian mindset of minimalism and sustainability.
The first line of products are made in organic cotton, EcoVero viscose and deadstock fabric from haute couture fashion houses. Production is done in limited quantities in France.
The name Verseau means Aquarius in French. It's Andrea's Zodiac sign, Loïc is a bit more balanced.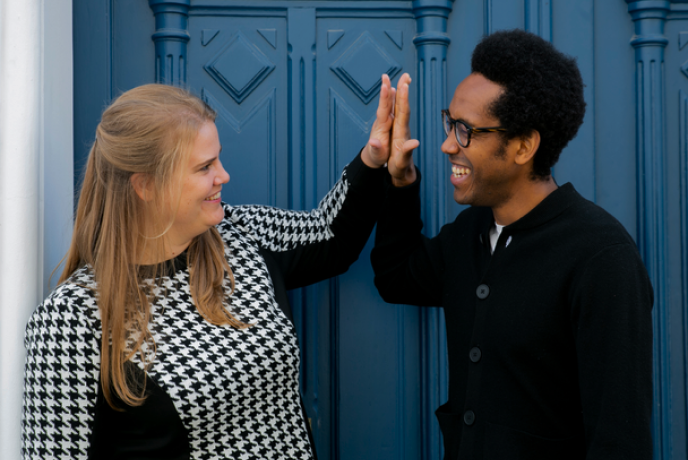 Want to hear more about our style?
Every month we try to put together new ideas, style tips and beautiful things we've seen to happily share it with our community.
Join to receive our monthly ideas, new trends and little style tips