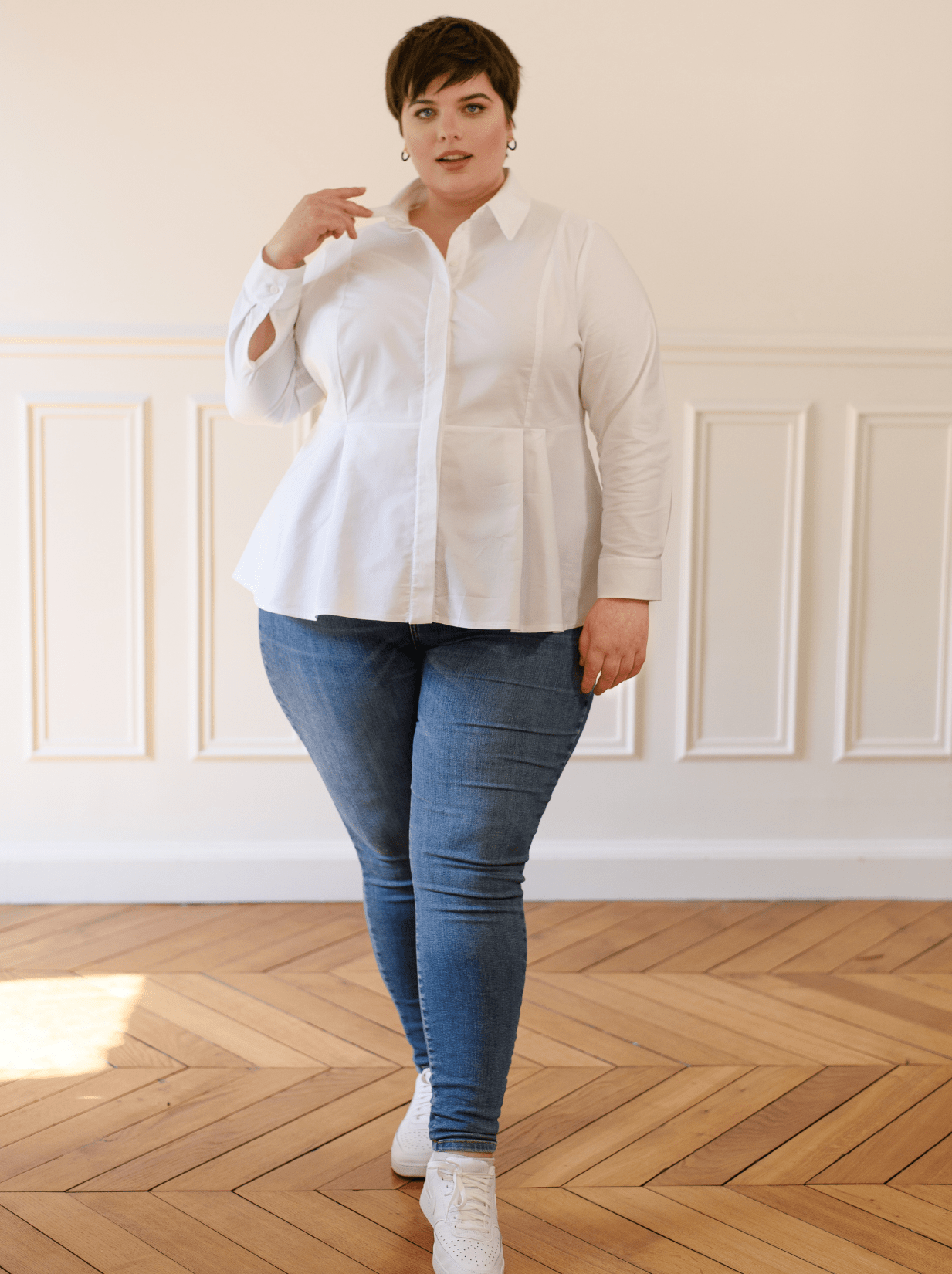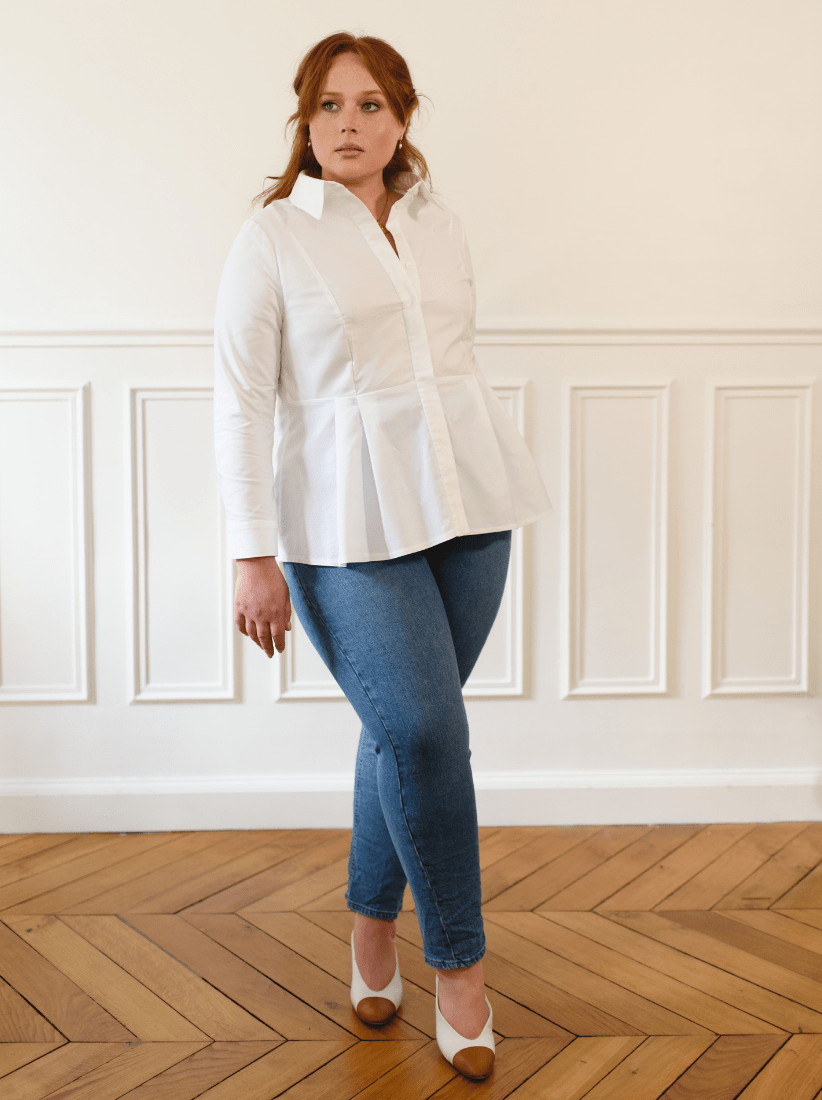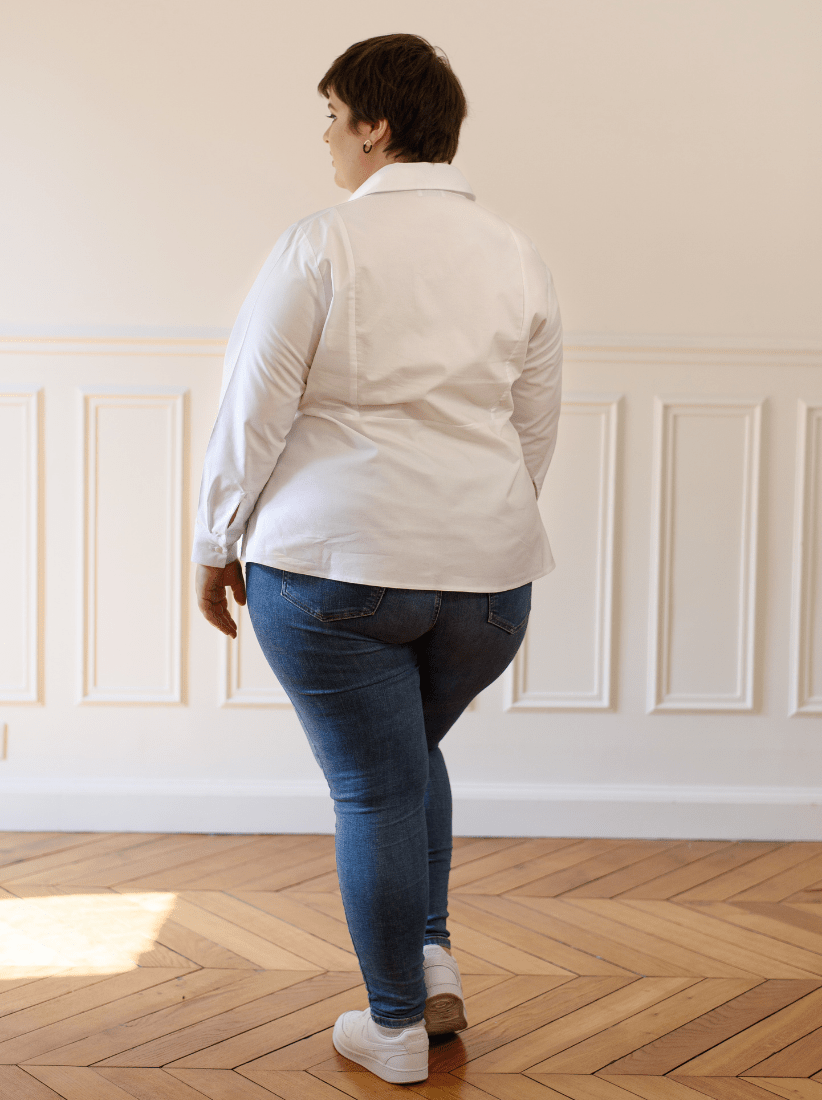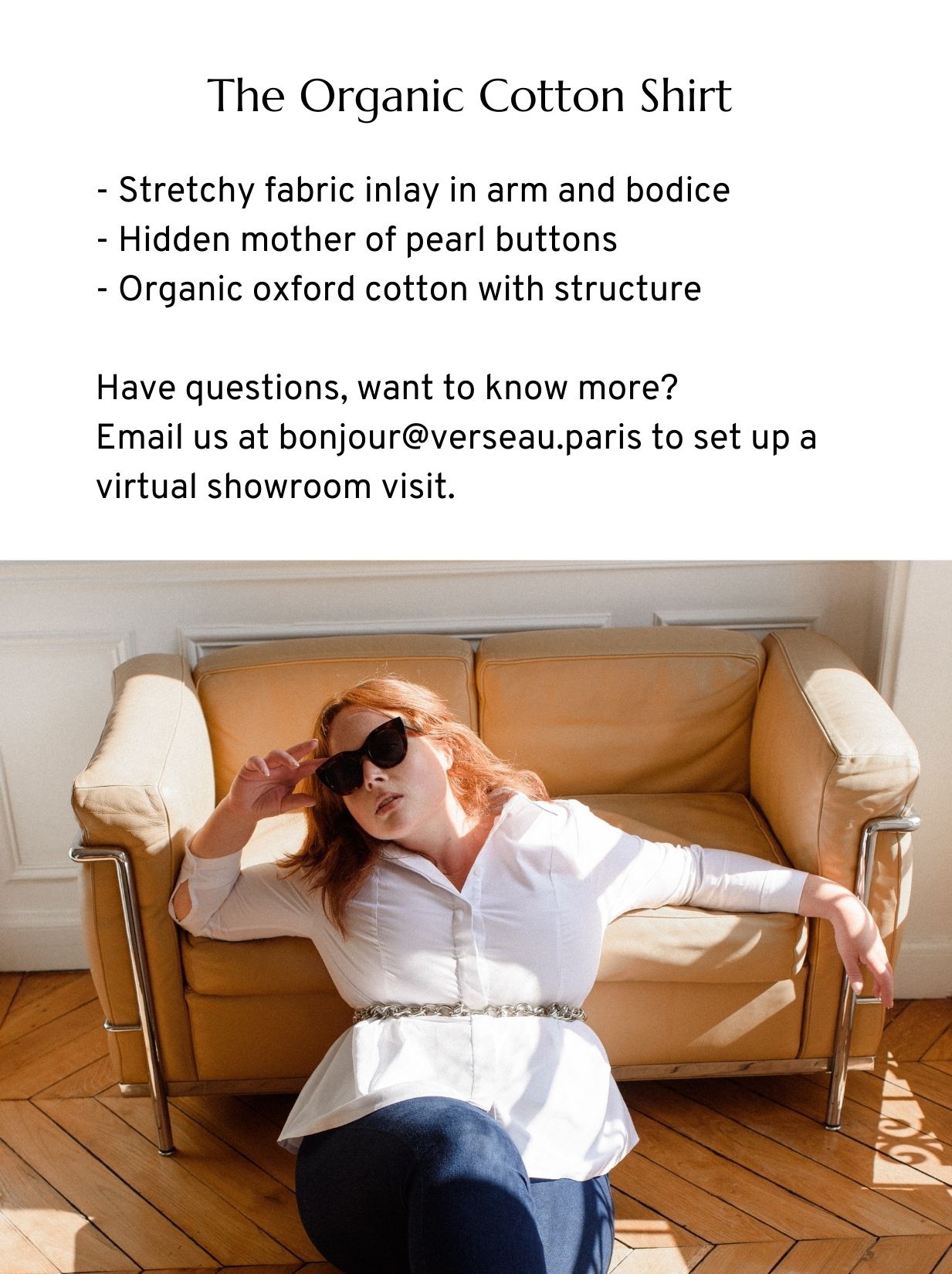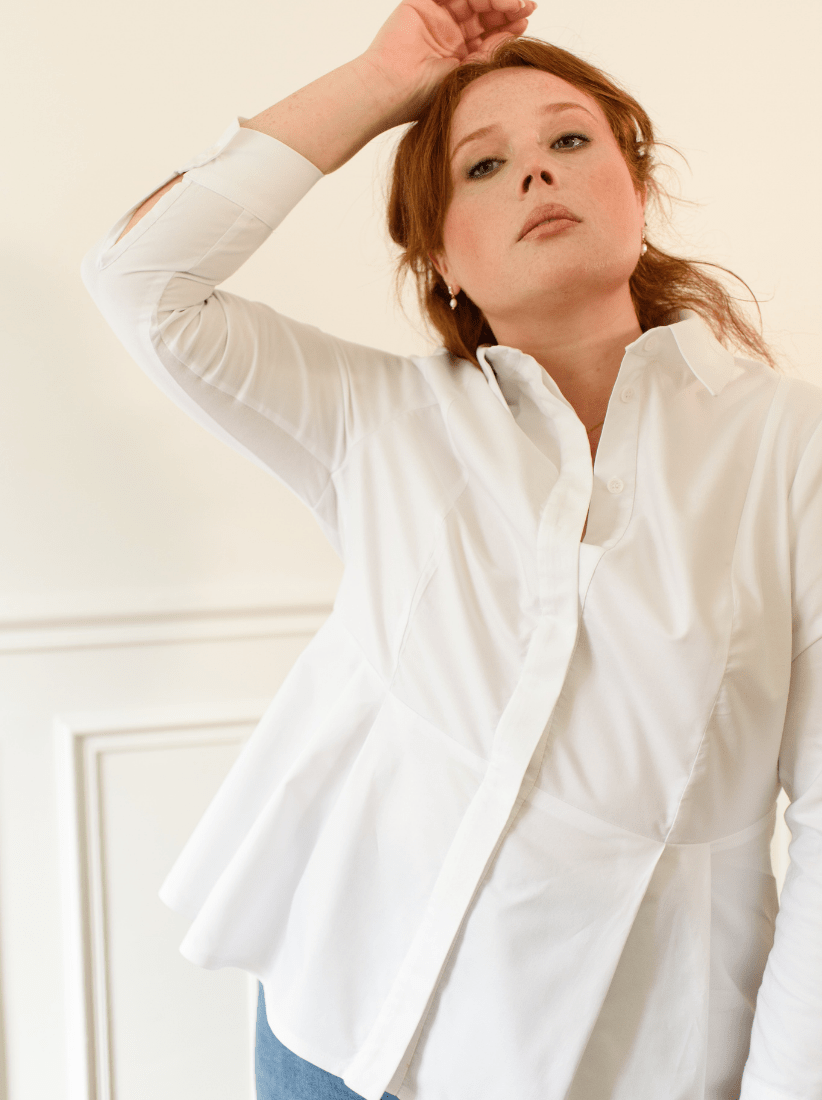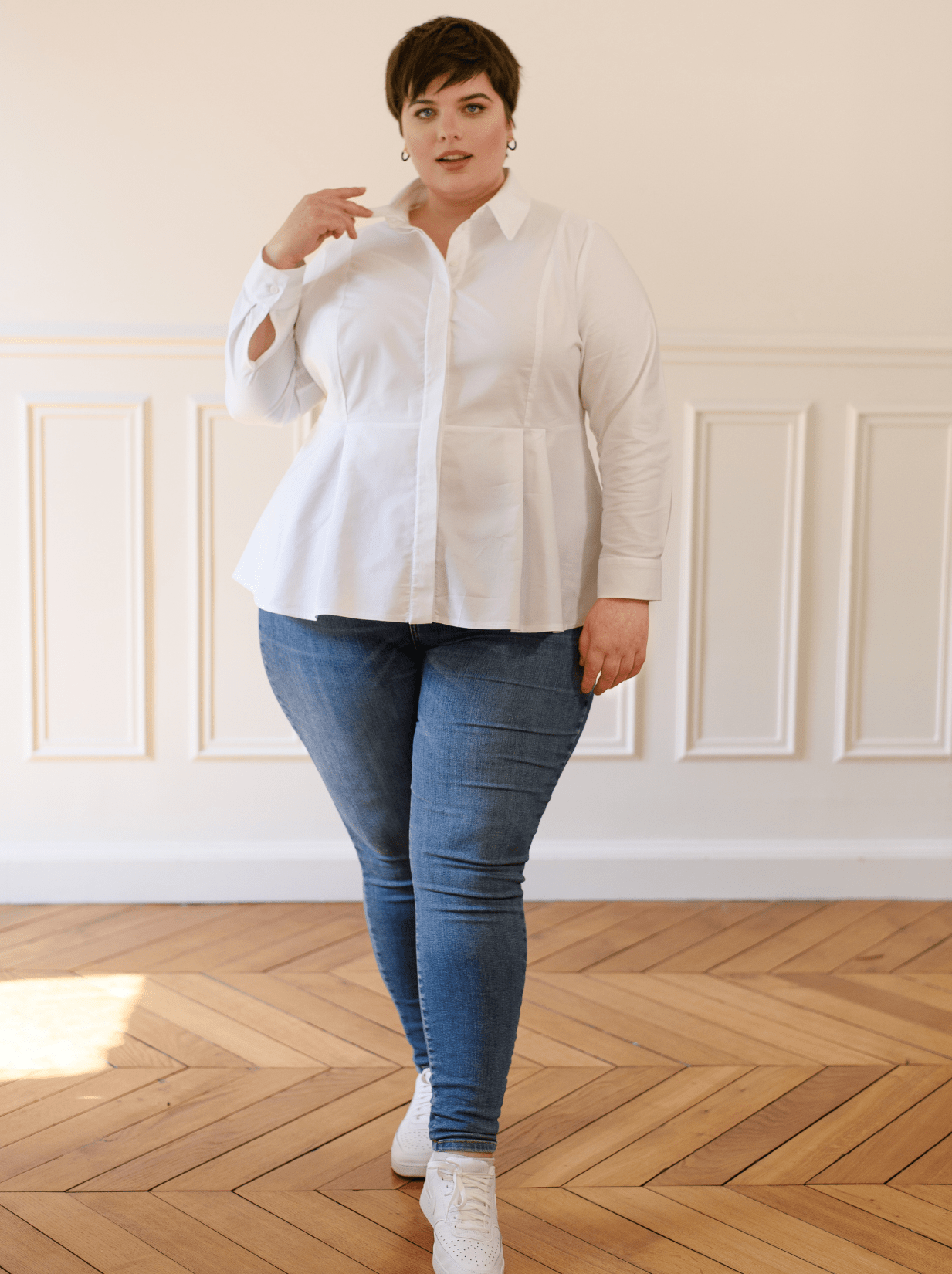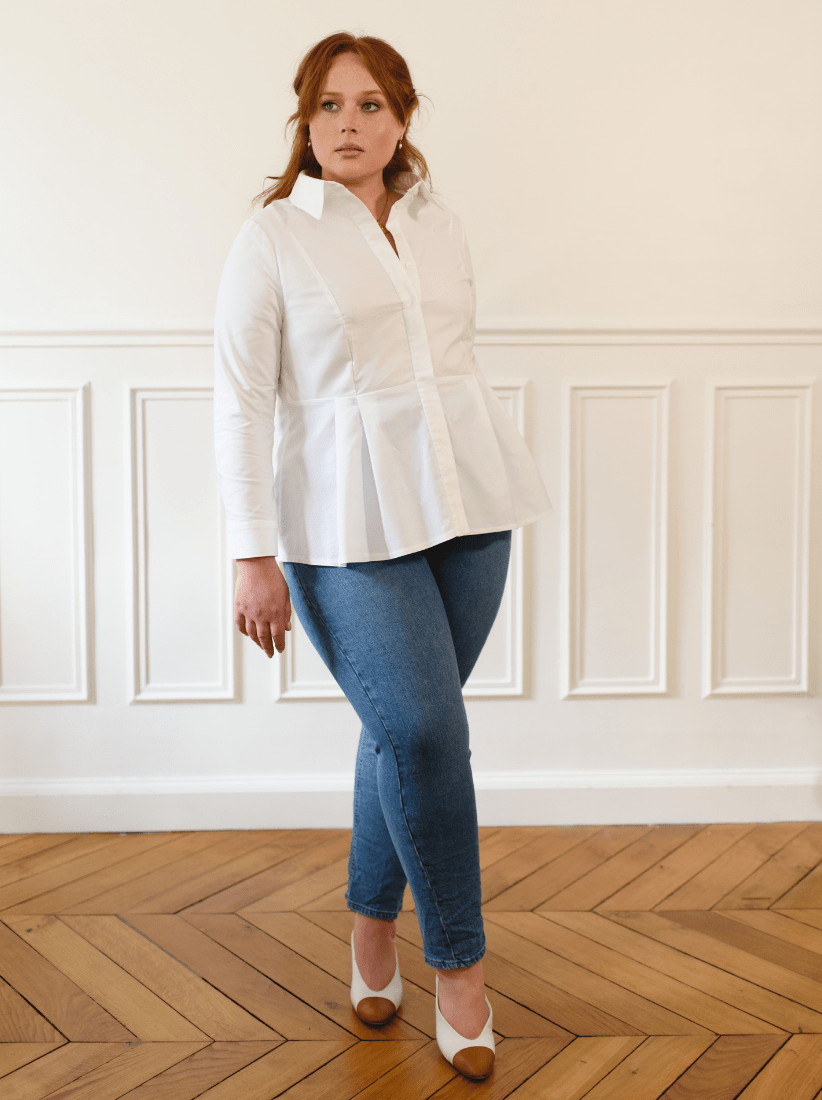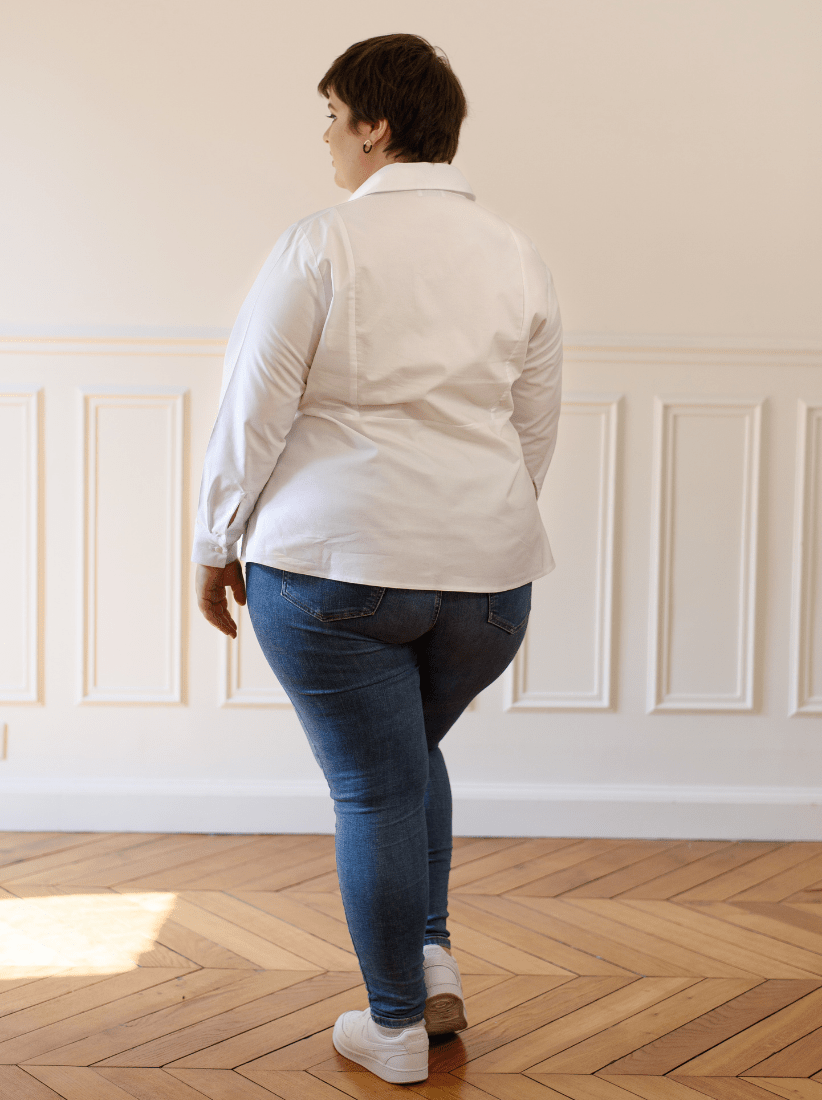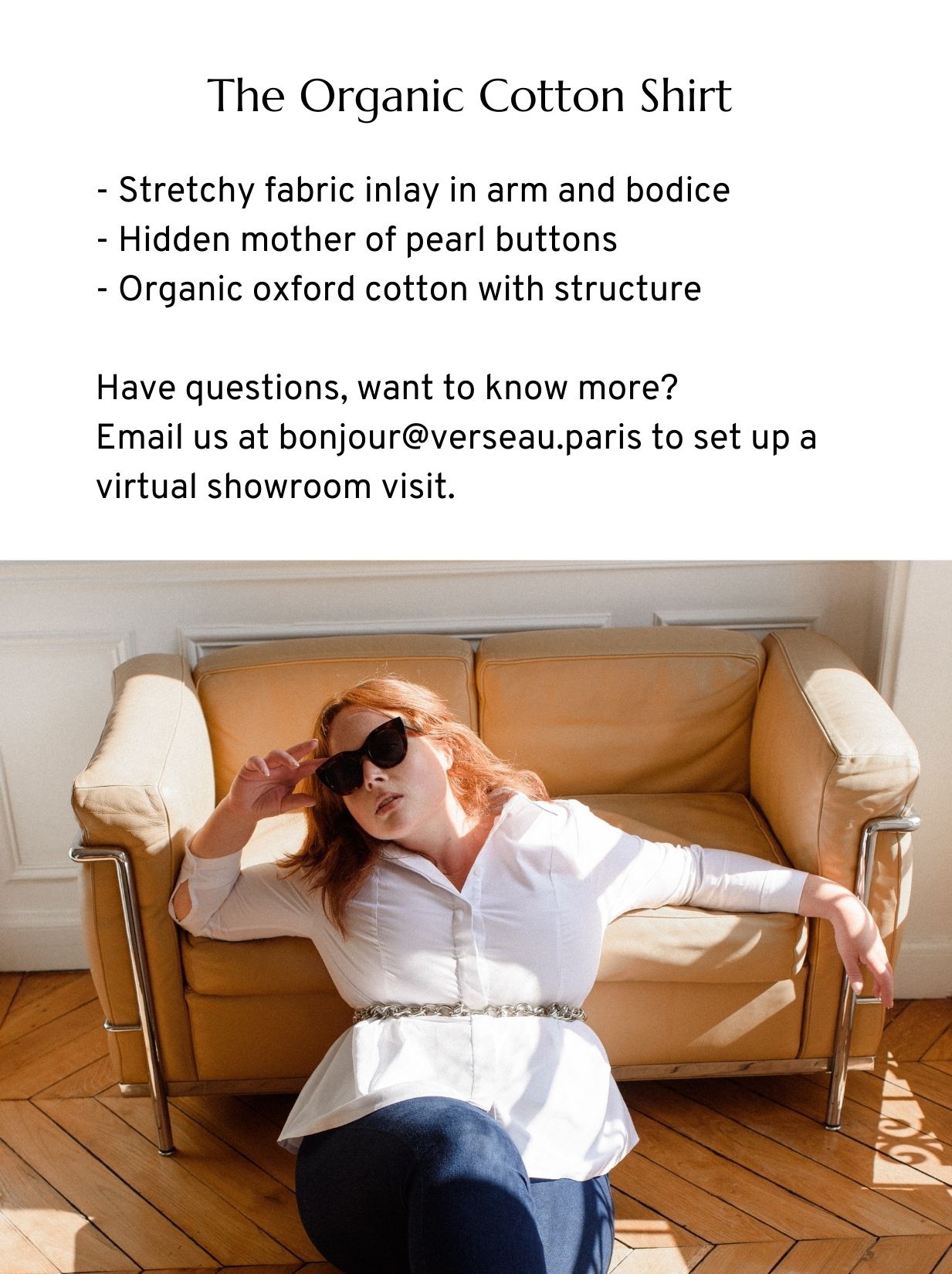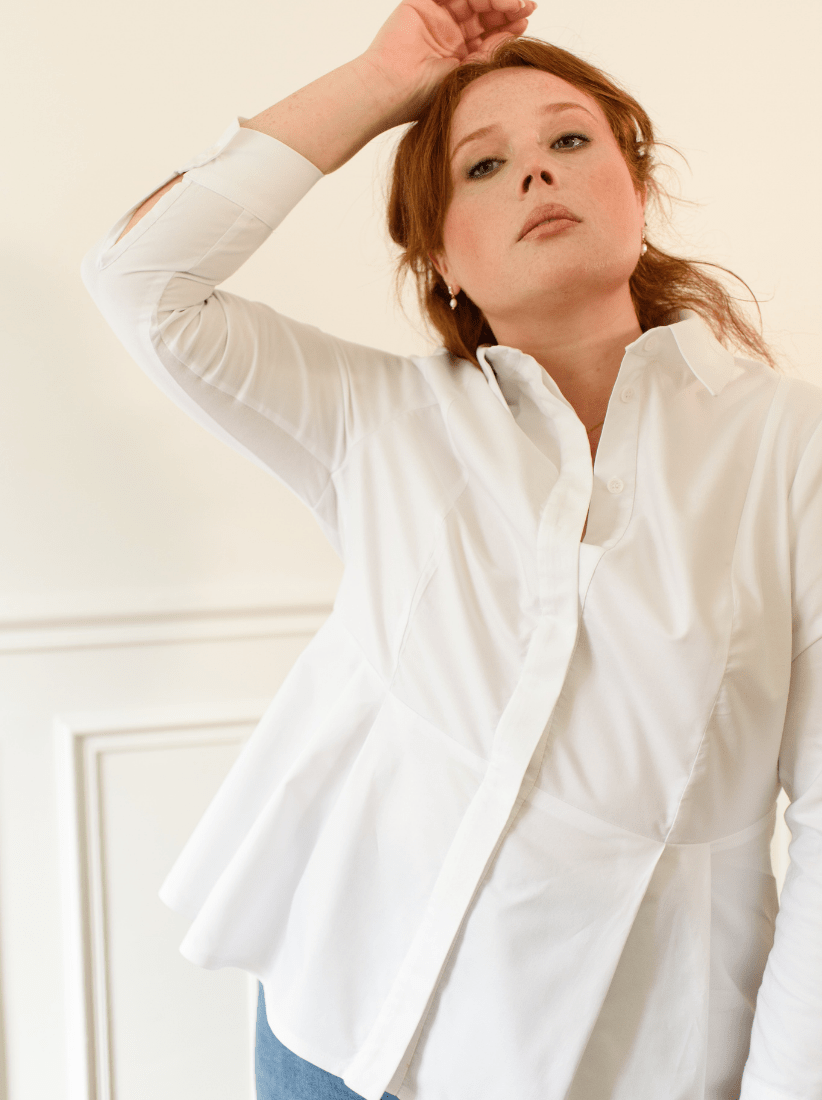 Peplum Shirt
Organic cotton peplum shirt with jersey inlay in arm
What is more key in a wardrobe than a classic white shirt?
Our Peplum oxford cotton shirt is fitted and adapted for curves. To emphasize an hourglass form it has an intake at a slightly high waist and a flared peplum.
The shirt is made in 100% organic cotton that is oeko-tex and GOTS certified. Oxford cotton is not stretchy and is a slightly ticker cotton that gives the shirt a certain structure. To give flexibility and comfort there is a small jersey inlay in the seam of the upper arm and bodice. This enables the shirt to adapt a bit better to the body. The jersey is oeko-tex certified, made of 95% Viscose, 5% elastan.
Details:
– Fitted shirt in non-stretchy cotton
– Cut at a slightly high waist for an hourglass silhouette
– Hidden mother of pearl buttons.
– Small jersey inlay in arm and bodice
Hosanna is 173 cm tall and wears size 50.
Charlotte is 170 cm tall and wears size 44.
Care
Machine washable at maximum water temperature of 30°C.




Do not tumble dry. 

Iron at medium heat.
Can't find you size or this item is out of stock? Email us at bonjour@verseau.paris and we will get in contact.

FITTED SILHOUETTE
A fitted silhouette that compliments
the shape of your body

SUSTAINABLE FABRICS
Sustainable exclusive fabrics
OEKO-TEX, GOTS and EcoVero certified

MADE TO LAST
Garments made with longevity
and comfort in mind

ETHICAL PRODUCTION
Made in France, just one hour from Paris,
in limited editions
HOW WE DO IT

FITTED SILHOUETTE
A fitted silhouette that compliments
the shape of your body

QUALITY MATERIALS
OEKO-TEX, GOTS and Ecovero certified, sustainable quality fabrics

MADE TO LAST
Garments made with longevity
and comfort in mind

ETHICAL PRODUCTION
Made in France in a high-end atelier in limited quantities