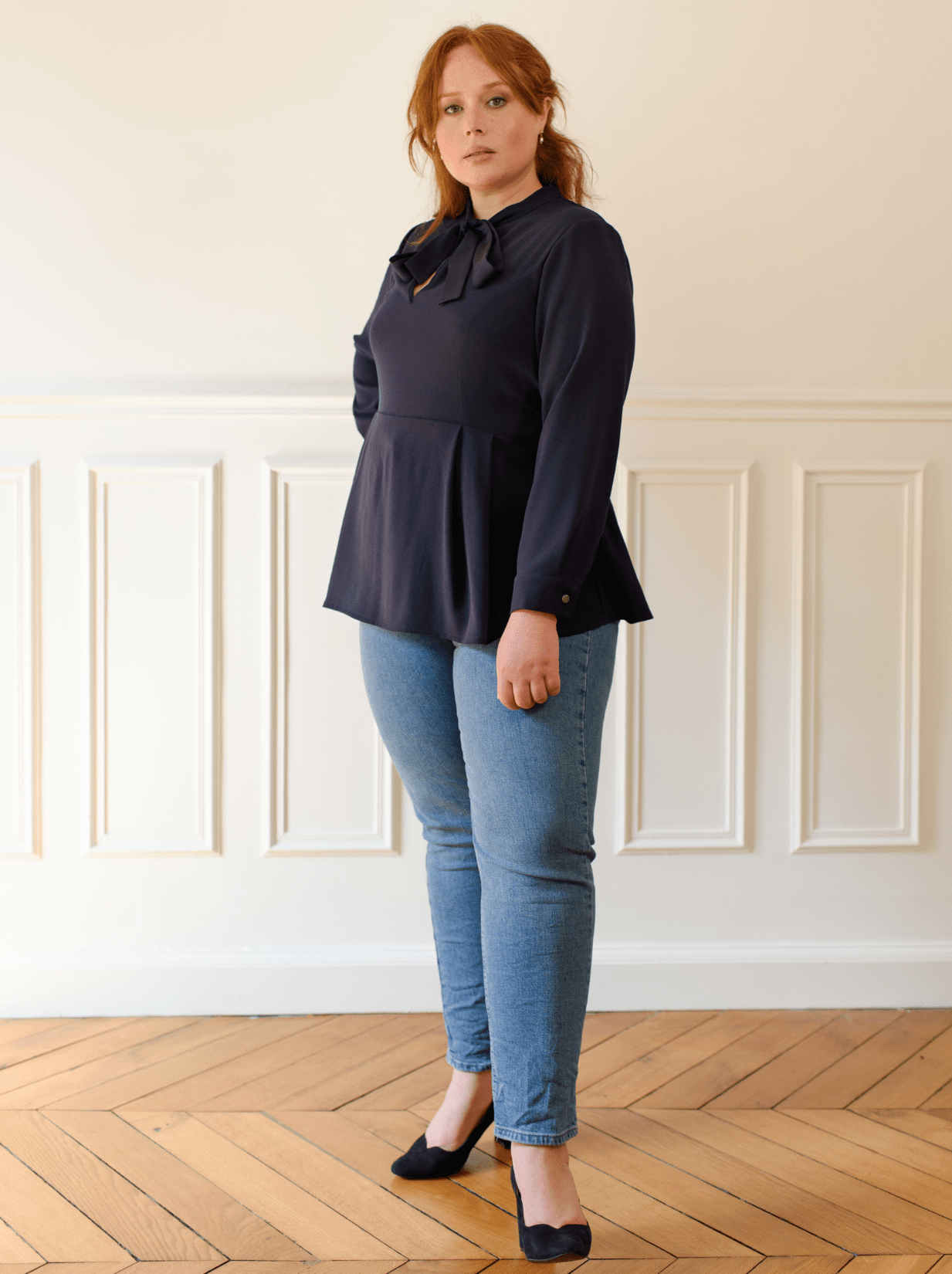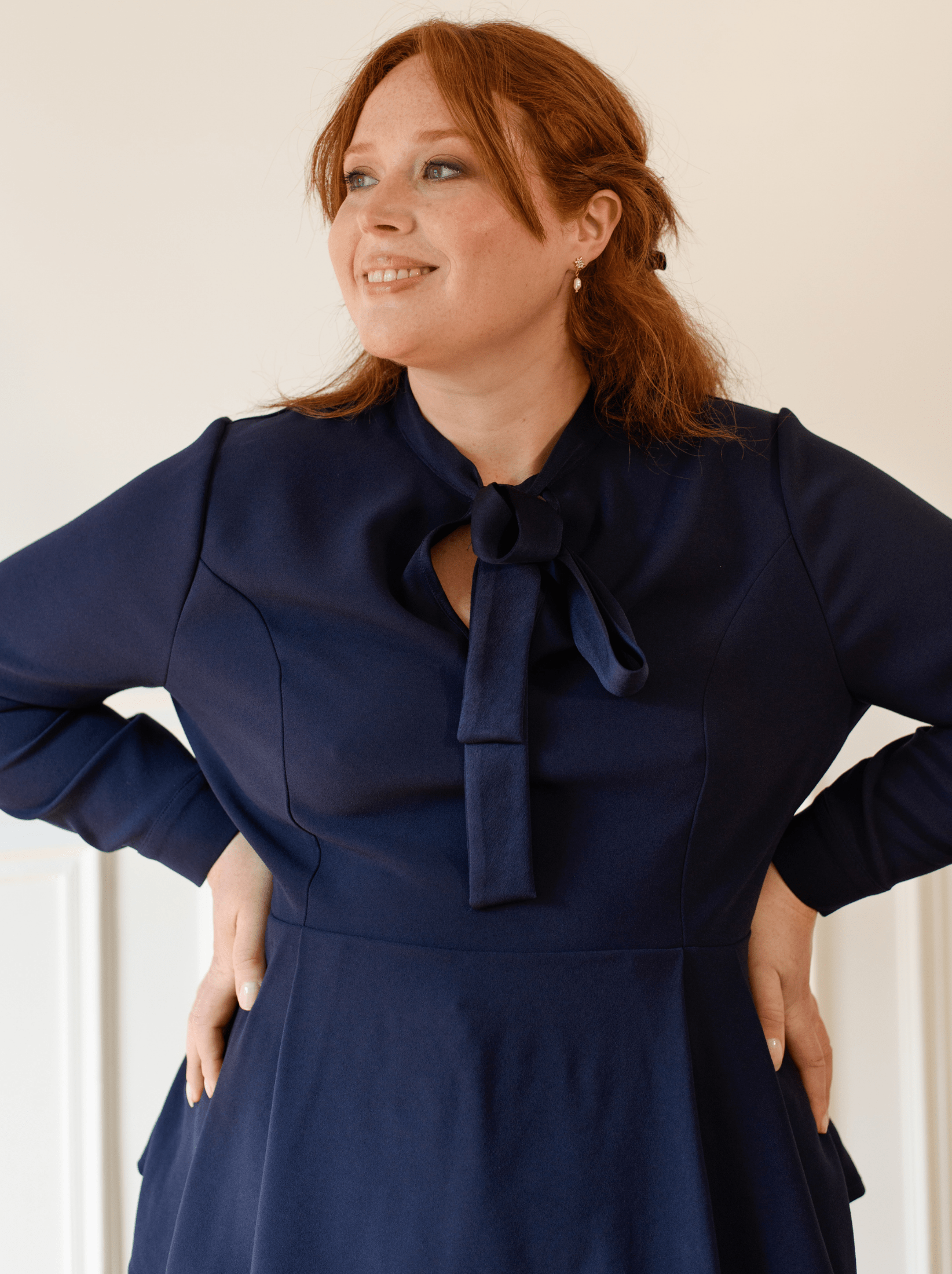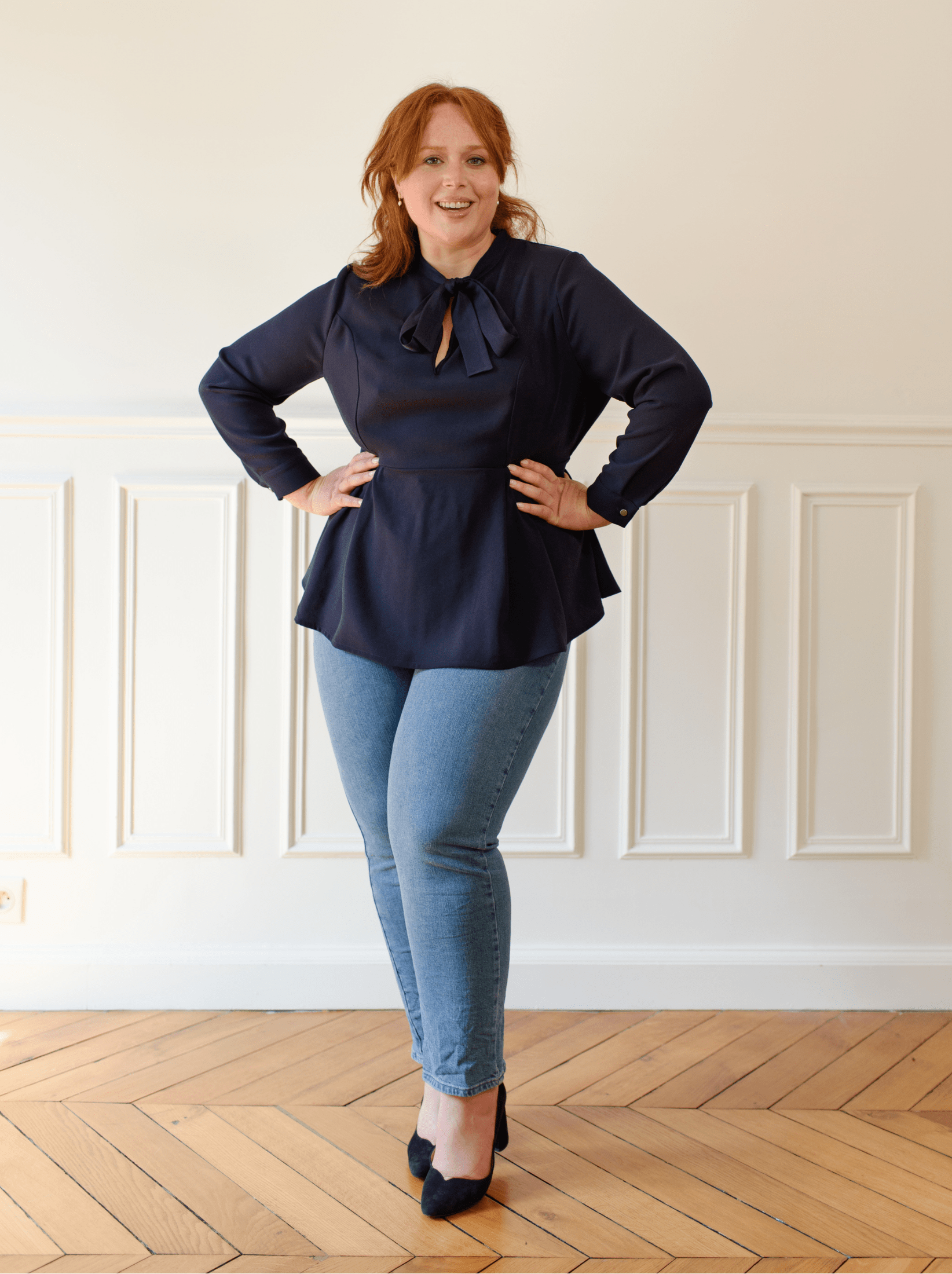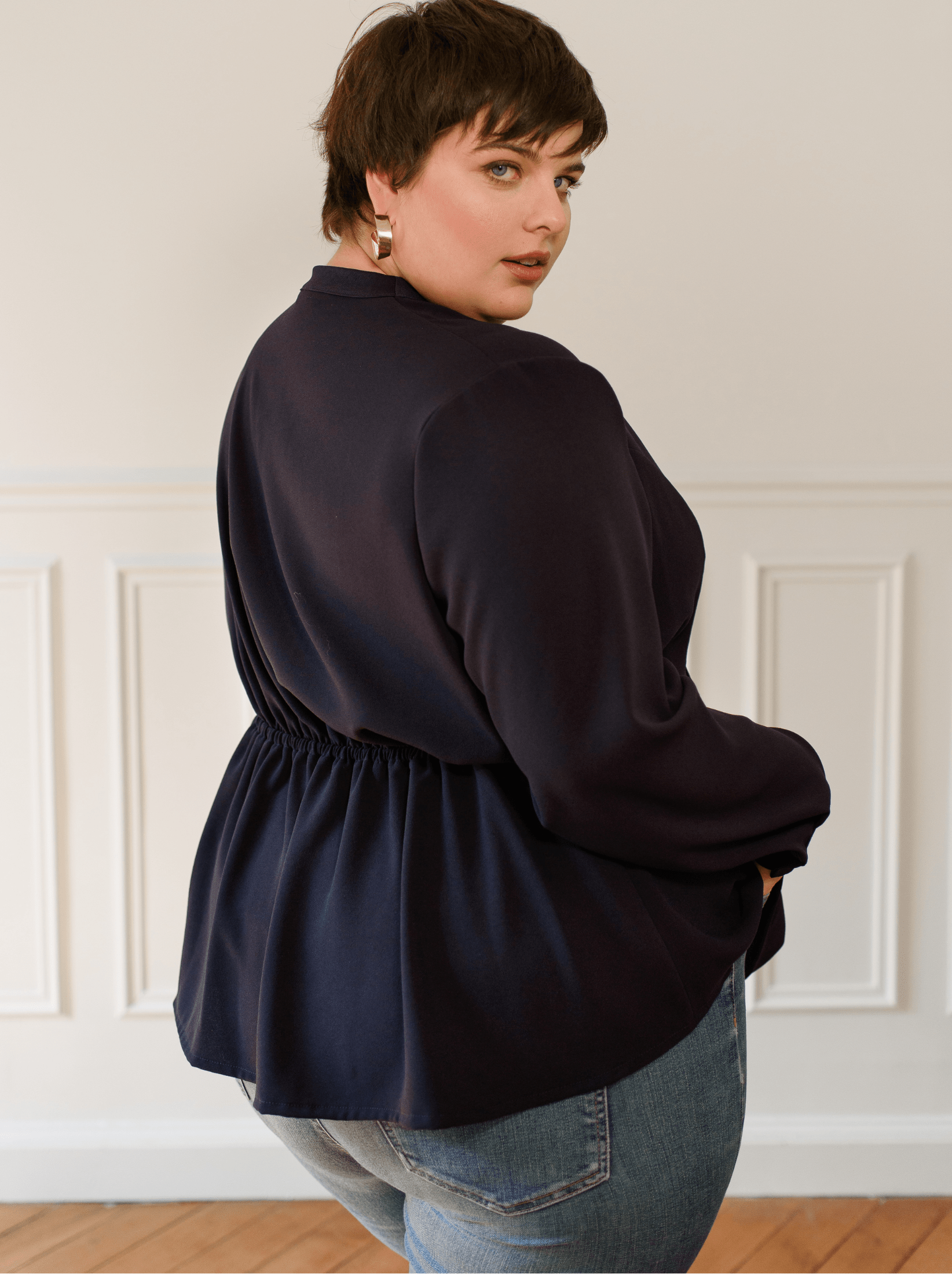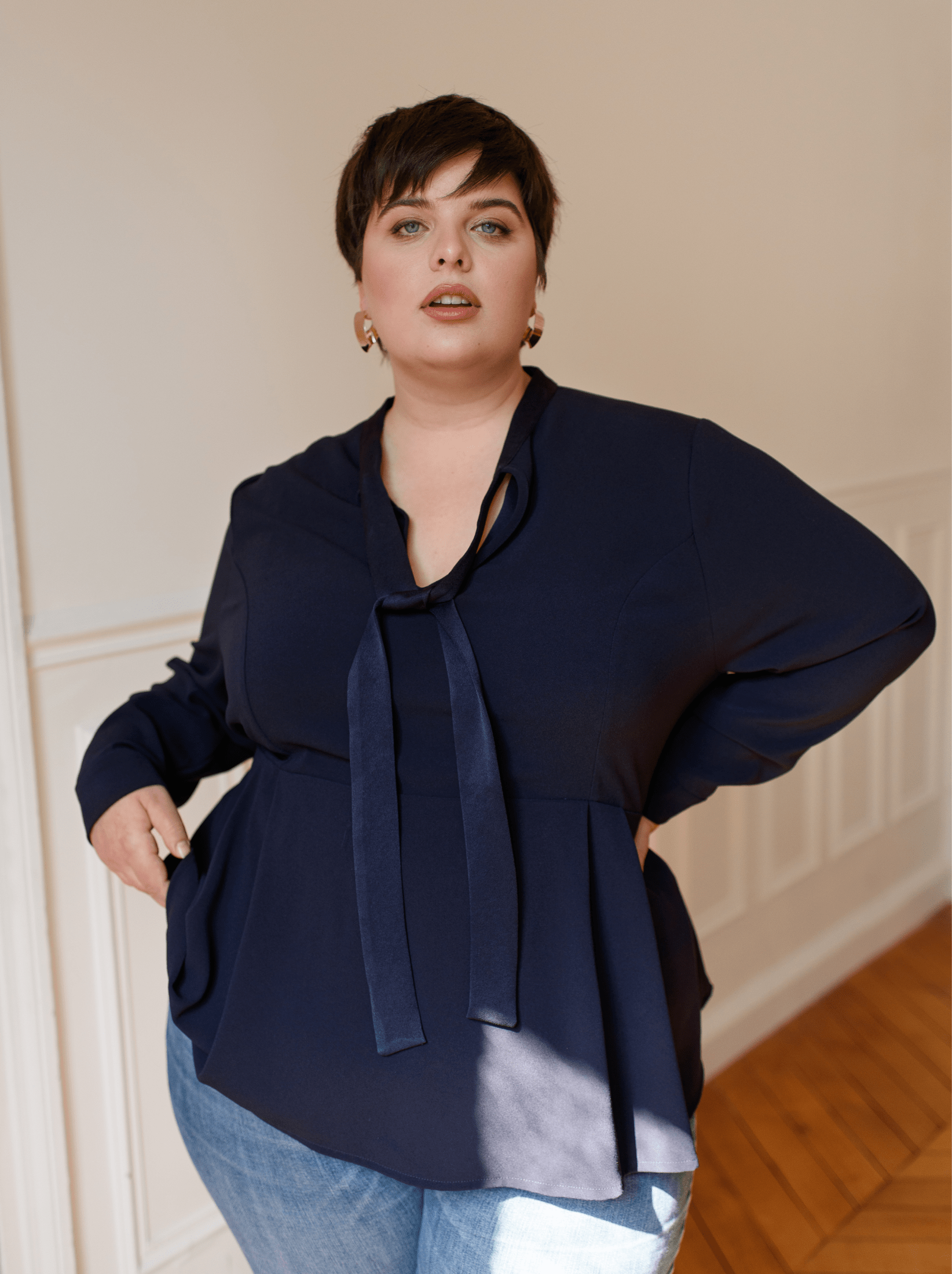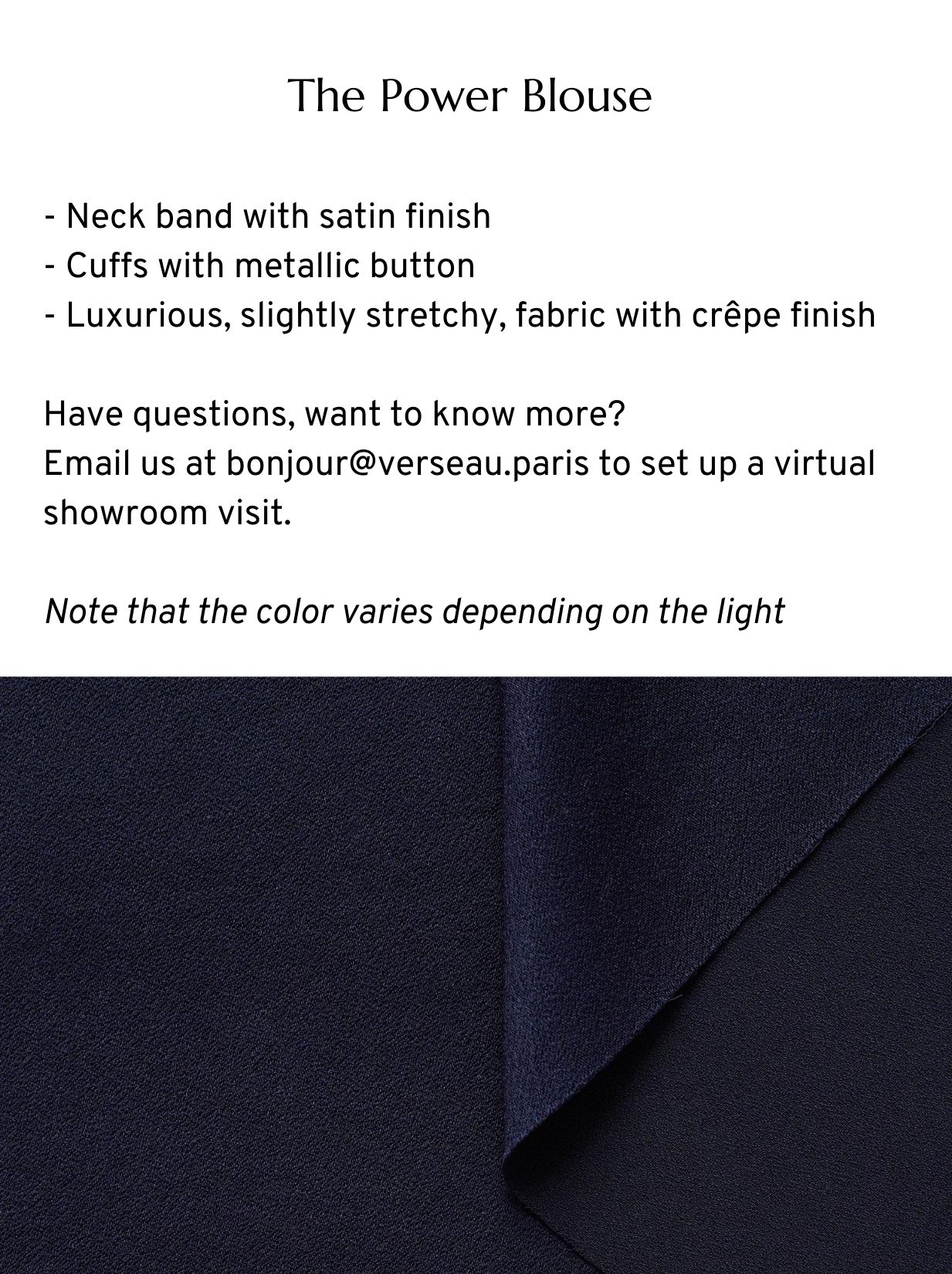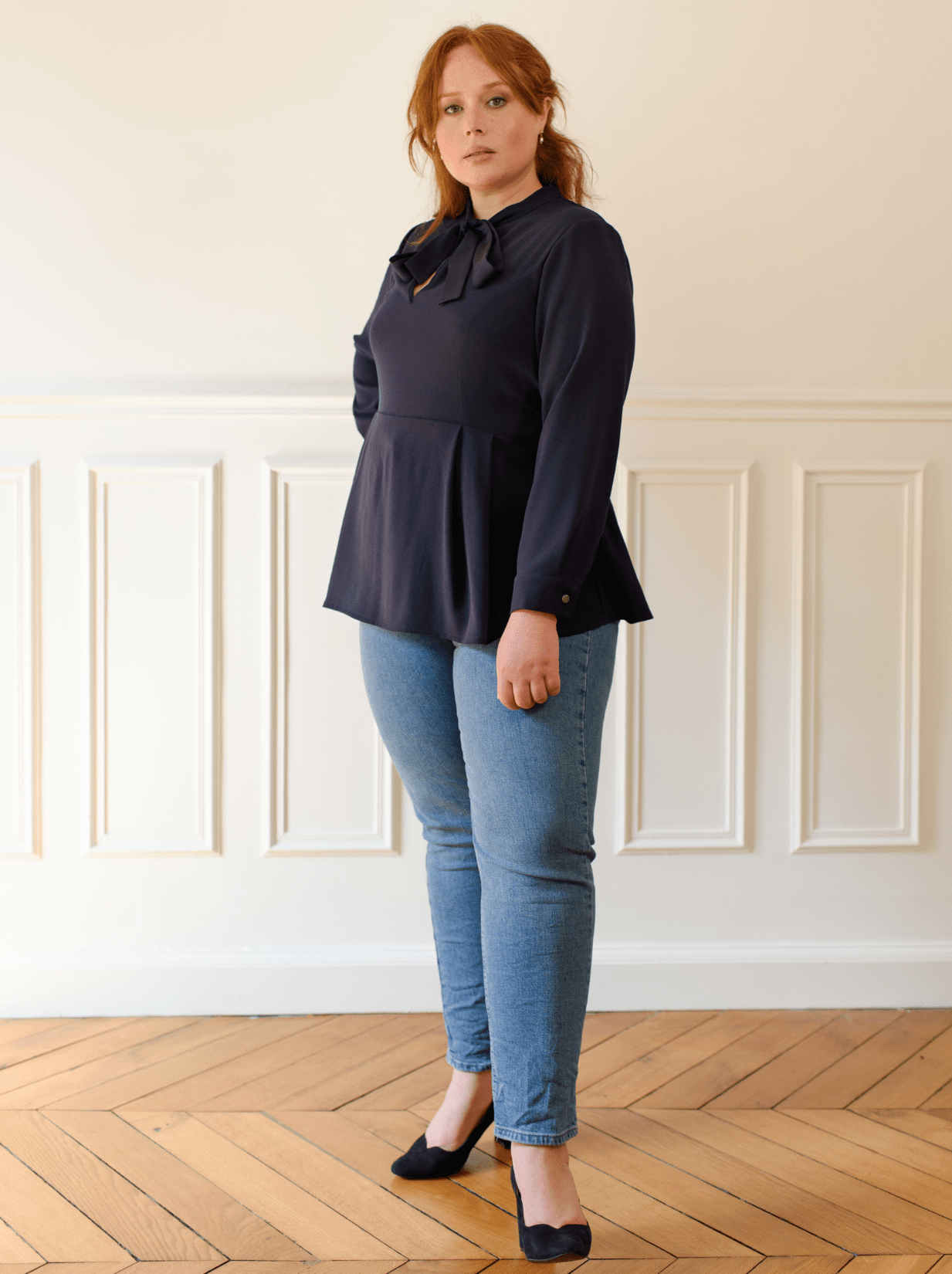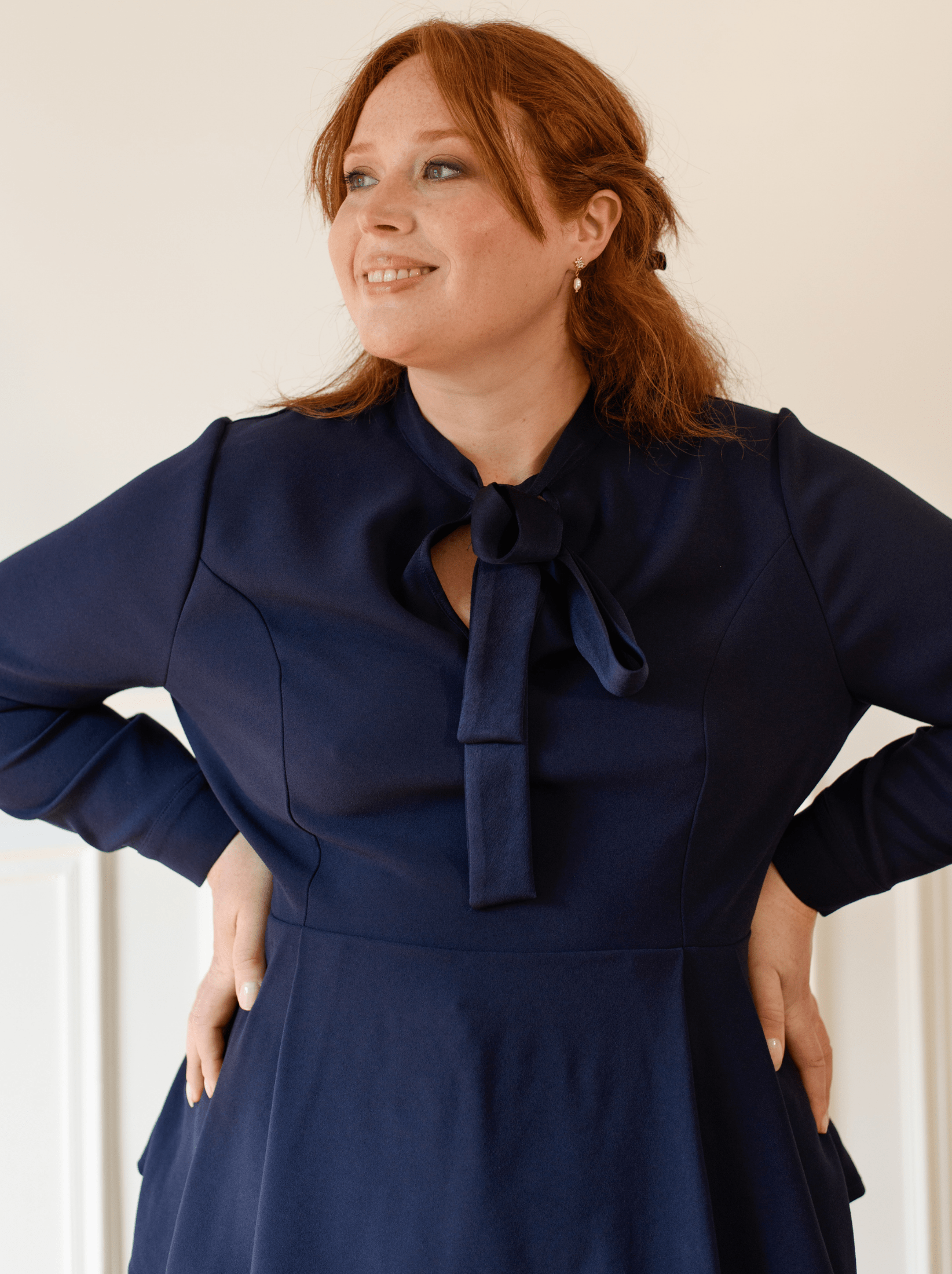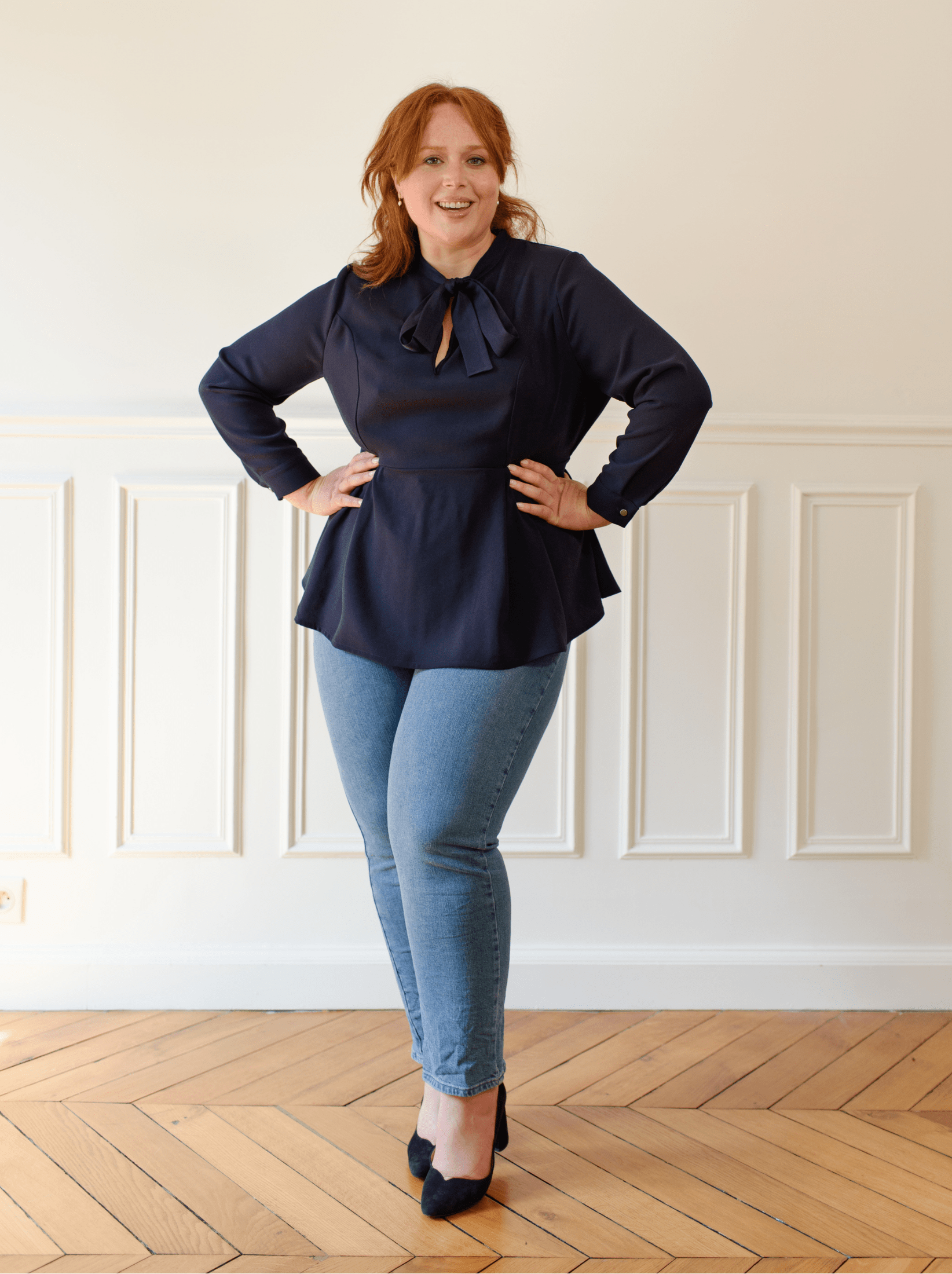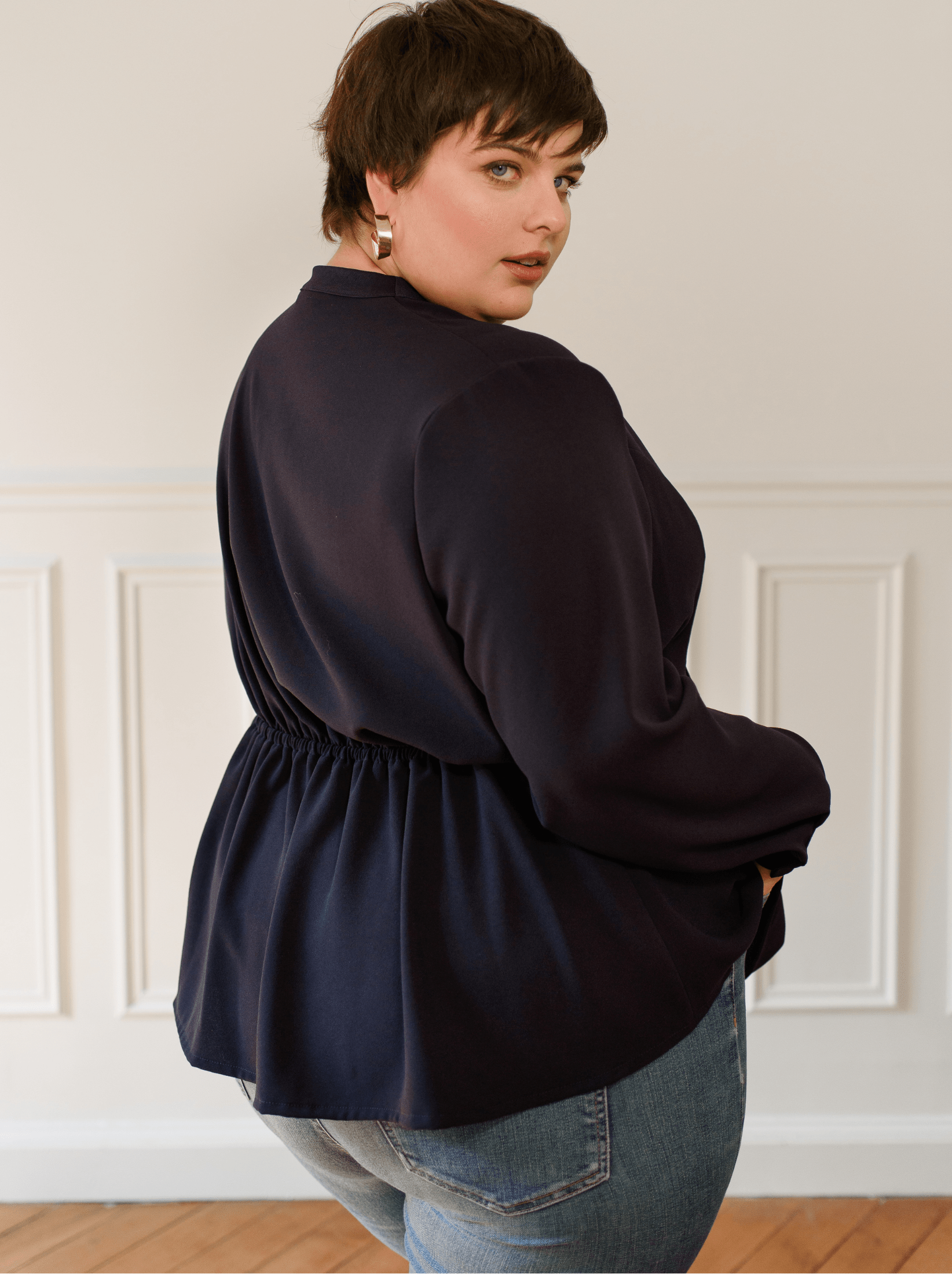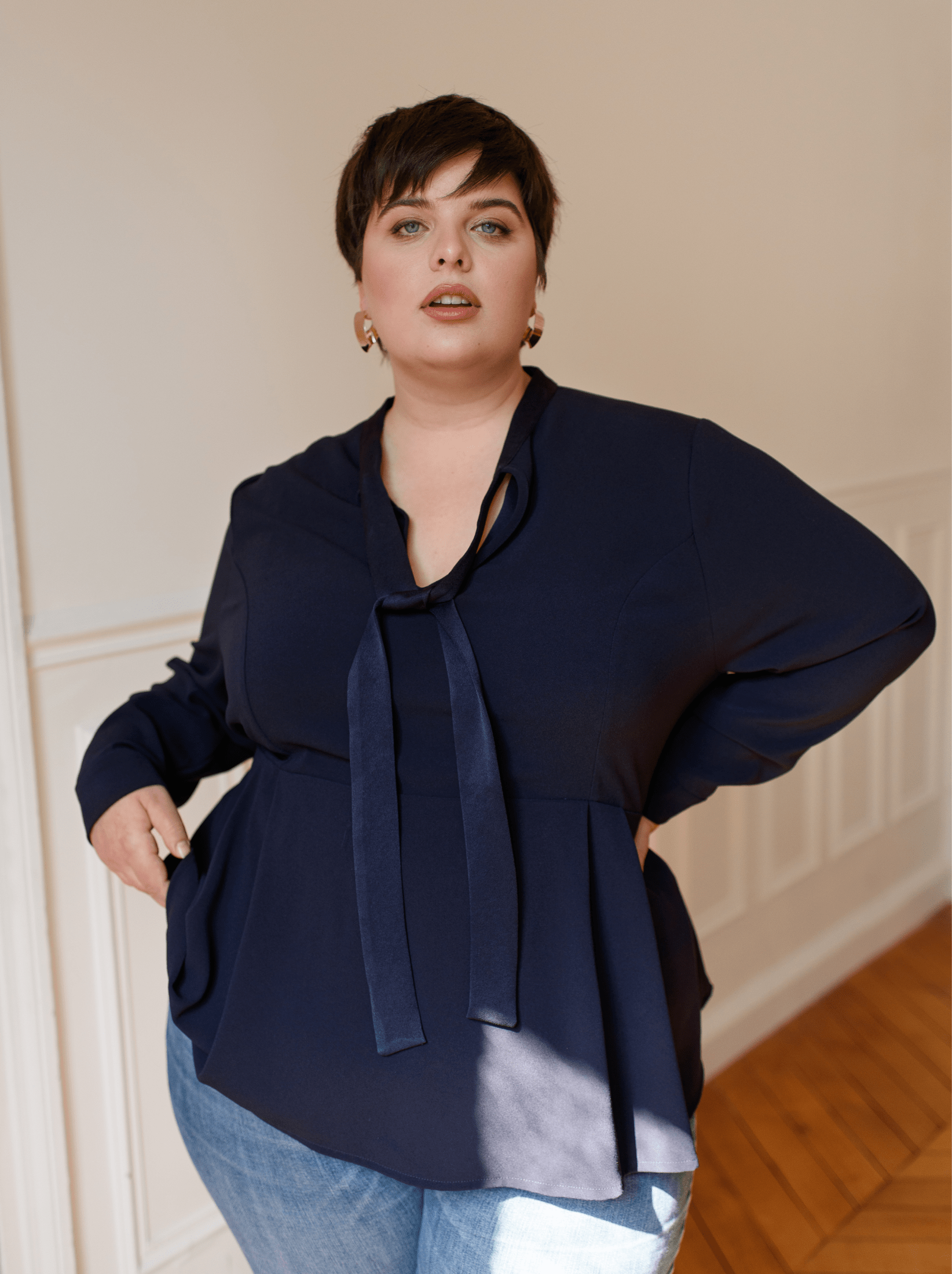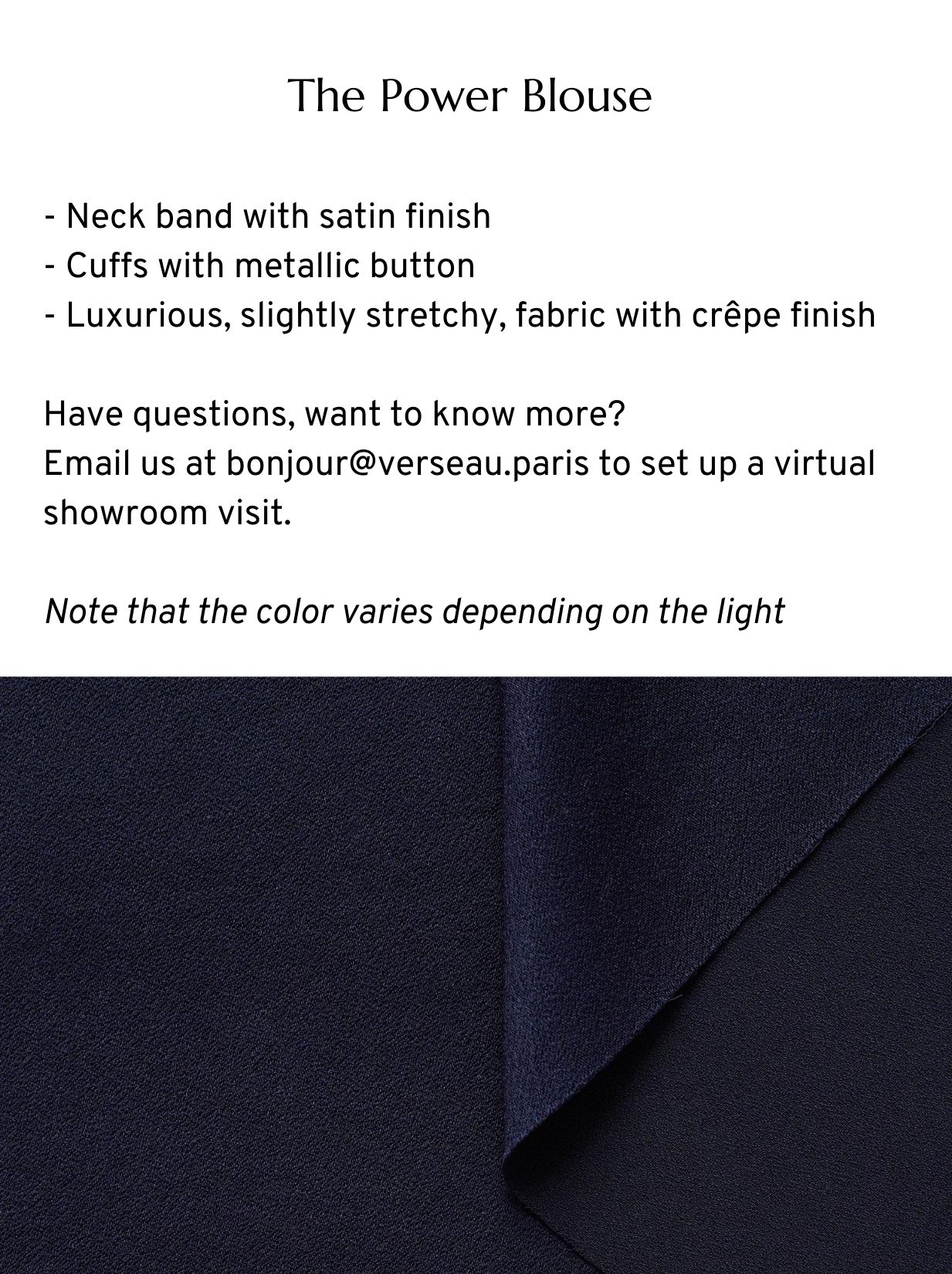 Neck Tie Blouse
Neck tie blouse
This is a power blouse! Wear it to the office or out to a gallery opening, it will make you shine in any environment. The design is both comfortable and elegant with an emphasis on an hourglass form with an intake at the waist and a flared peplum.
Made in a luxurious crepe satin with a bit of stretch. A fabric originally produced for a French Maison de Couture, this fabric makes all the difference, both for this garment but also for the planet. Working with a deadstock fabric has made it possible for us to bring you a limited piece, available for a short time in very limited numbers at the same time saving resources by not producing new fabric. The composition is 78% Acetate, 22% Polyester and this garment should be dry cleaned.
The blouse has a glossy tie that can be tied as a bow or styled to your liking. It's cuffed and has metallic buttons bringing a beautiful and subtle detail. The back has a stretch band creating a draped fall.
Details:
– Luxurious crepe satin fabric in evening blue color
– Glossy tie that contrasts the crepe
– Cuffs with metallic button
– Fitted hourglass silhouette
Hosanna is 173 cm tall and wears size 50.
Charlotte is 170 cm tall and wears size 44.
Please note that the color may vary compared to the photos.
Care
This blouse is dry clean only. You can steam it to freshen it up.
Can't find you size or this item is out of stock?
Contact us at bonjour@verseau.paris and we will get in contact.

FITTED SILHOUETTE
A fitted silhouette that compliments
the shape of your body

SUSTAINABLE FABRICS
Sustainable exclusive fabrics
OEKO-TEX, GOTS and EcoVero certified

MADE TO LAST
Garments made with longevity
and comfort in mind

ETHICAL PRODUCTION
Made in France, just one hour from Paris,
in limited editions
HOW WE DO IT

FITTED SILHOUETTE
A fitted silhouette that compliments
the shape of your body

QUALITY MATERIALS
OEKO-TEX, GOTS and Ecovero certified, sustainable quality fabrics

MADE TO LAST
Garments made with longevity
and comfort in mind

ETHICAL PRODUCTION
Made in France in a high-end atelier in limited quantities